Hello everyone! I'm glad to find you here. Today, we have such a cute and amusing task whom I added a bit of an educational note because we need to know some basic information about the issue. So, let me start a little before the beginning in order to get to the main task. We'll talk about Antarctic. It is a continental area that encompasses the South Pole and thus it is the coldest area covered by ice. Temperatures are very low and drop under -50 degree especially in winter although in the summer season temperatures are low too, due to the ice sheet which repels the sun's rays and prevents ice to melt. In such harsh conditions, humans cannot live and that is why this place is not inhabited, but it still remains a very interesting research area with large number of research stations located there in order to reveal all the secrets hidden under and above the ice. What is known for sure is that 20 species of birds live there, of which 17 are penguins. They are the subject of our interest today. Penguins, the sweetest among the birds, although you know that they can't fly.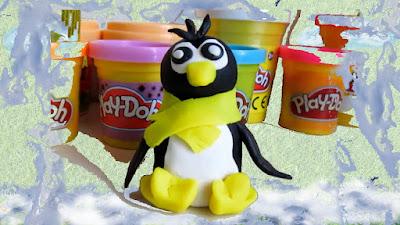 Their wings have been transformed into fins to make swimming easier. Penguins are great swimmers, but even better skaters when they come out of the water into the snow. Because of all their characteristics, they are the most resilient creatures on the planet, considering that they have adapted to the harshest climate in Antarctica. Because of all this penguins are fascinating to me and I often like to watch documentaries or listen something about them. Also, I found my self very often to draw them. They are easy to draw. Everyone can draw them just you need to put in a little bit of an effort. Also, lately I like to make penguins using Plasticine. My son loves it too, so very often we decide to make penguins in various shapes and colors. It's too much fun. You can try it for yourself. Here you may see how can you make cute penguin from Antarctic with play-doh.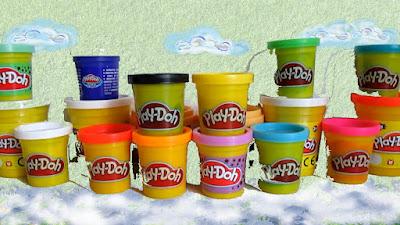 First, you need to have play doh set for this purpose. You can use several colors by your choice. I select black color for my black penguin. And, it is time to start.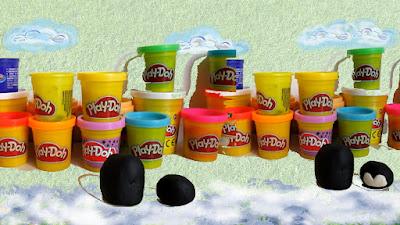 So far, we have shaped penguin's body and head.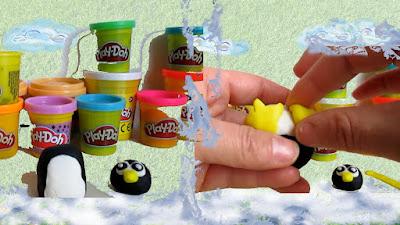 Next step is to put eyes, mouth and feet for the penguin.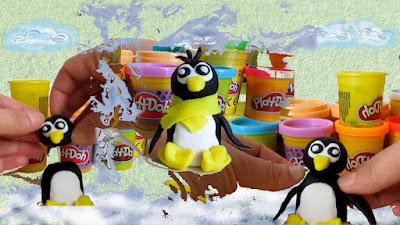 After assembling the head with the body and putting on the fins, you will get a cute penguin that you made with your own abilities. Well done!