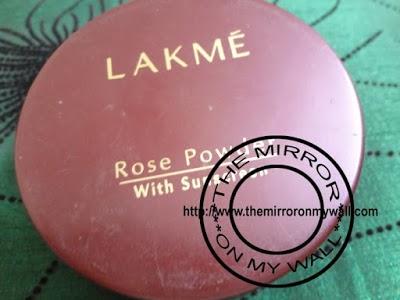 Hi Everyone,
I have been lakme cosmetics like face powers, nail paints and lipstick from a very long time now. My mother and all the ladies in my family trusted this brand completely and blindly. Therefore I am going to review a loose face powder from this brand called rose power in shade warm pink.
Product Claim:-
Lakmé presents the classic face powder with rose fragrance & sunscreen for soft, warm, peachy shades.
Extracts of real roses
Sunscreen
Price:-
INR 130
Quantity:-
40gms
Shade:-
Available shades are:-
Ingredients:-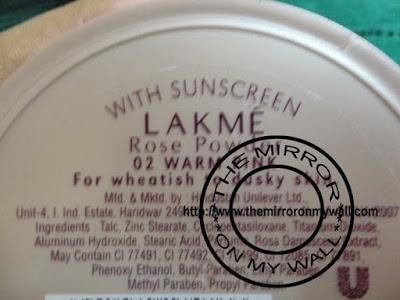 Talc, Zinc Sterate, Cyclopentasiloxane, Titanium Dioxide, Aluminium hydroxide, Steric Acid, Perfume, Rosa Damascena Extract,Phenoxy Ethanol, Butyl Paraben, Ethyl Paraben, Methyl Paraben, Propyl Paraben.
My opinion on the product:-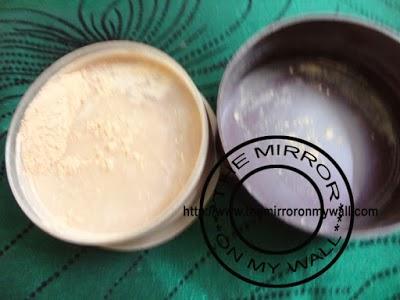 I wanted a loose powder for everyday use to set foundation and eye shadow. Loose powder comes to many uses like mattifying your face or using it as powder foundation and fixing a cream eye shadow or keeping kajal at its place without smudging. I have been using this for more than a year now and would like to share my thoughts on this product.
Shade: I have got this in warm pink shade which has pink undertone.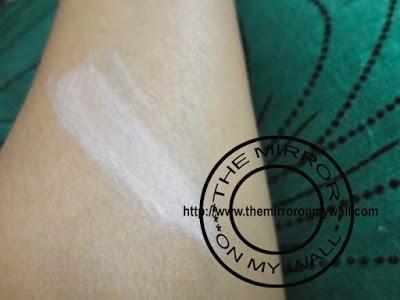 Texture: It's texture is smooth and soft to my skin. It blends effortlessly without looking chalky.
Fragrance: Smells like roses which goes in 2-3 minutes after application.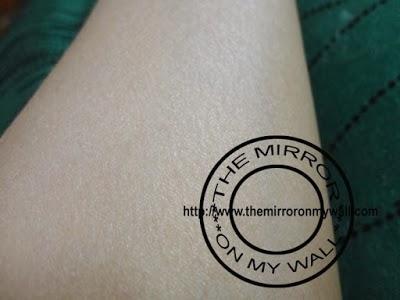 Staying power: Kept my face oil free for about 4-5 hour. 
Pigmentation: You can't use it as a substitute for foundation. It is very light and doesn't hide any blemishes. It looks very natural but gives no coverage at all.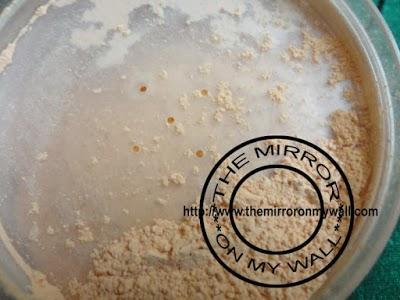 Packaging:  Comes in a big round tub packaging made of plastic and the inner lid have holes to control the flow of powder.
First of all the quantity for the given price is huge 40 gms. Which I don't thick I'll be able to finish it before it get expired. Its matches to my warm Indian skin tone and mattifies my skin and keeps it oil free for 4-5 hours. After that you need to reapply this. This also has sun screen but the SPF is not mentioned.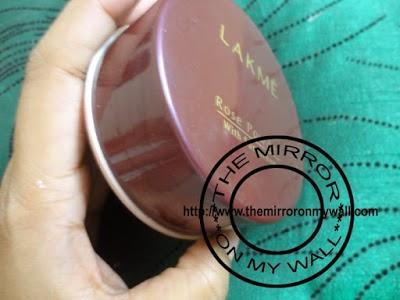 The jar is a little bulky and not travel friendly and an applicator puff is also provided with the pack which you can use. I apply this with a powder brush and am satisfied with the result. You only need a small amount every time if you try laying it on your skin you might end up looking like a ghost.
What I Liked:-
Huge quantity
Price
Smooth texture
Skin mattifying
Rose smell
Light and natural finish
No skin irritations
Good for daily use
With Sunscreen
What I didn't Liked:-
Comes only in two shades
No coverage
Non buildable
Have parabens
 Will I repurchase and recommend:-
Yes, it is very economical and good for daily use.
Rating:-
3.5/5