Hello girls,
Hope everyone is doing well. I am back with a lipstick review which is my favorite lipstick from Lakme.Yes our very own apna Indian brand but sadly after seeing the prices of their latest products I am shocked so I cannot say apna anymore.. Lol... Anyhow I shall be reviewing the Enrich Satin Lipstick in no 135 today. This was a popular shade when launched but had mixed reviews. So let us see how this lipstick fares in my review ...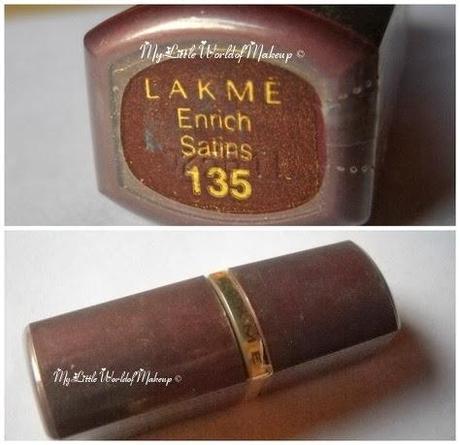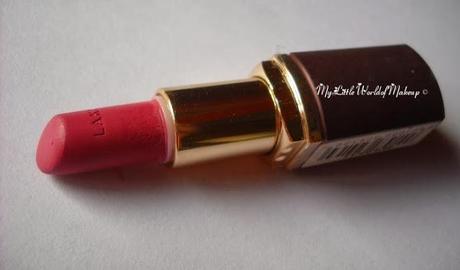 Ingredients: Not mentioned.
Price: Rs. 225/- for 4.4 g/ml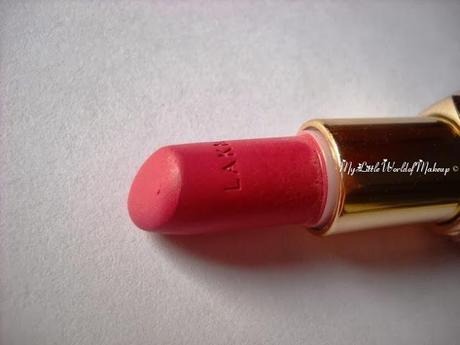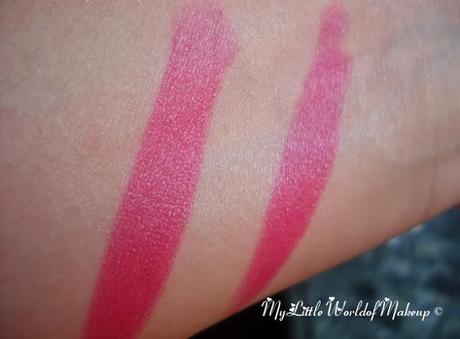 The comes in their normal maroon and gold  packaging. Yawnnn... Nothing fancy. Most of their basic range of lipsticks comes in similar packaging. The cap click locks and is sturdy. Hence it is travel friendly. This lipstick was launched as part of the Fantasy Collection in 2011.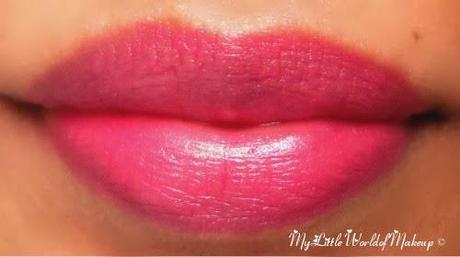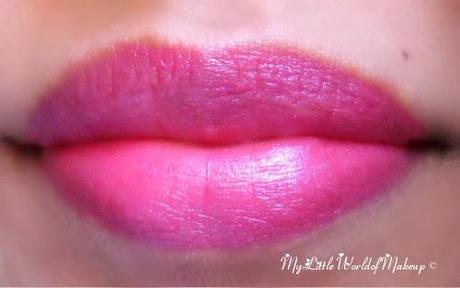 The lipstick is a true hot pink color,still very wearable. It has very tiny shimmer which is not at all visible on the lips. The lipstick goes on smooth on the lips. It goes on creamy and settles into a semi matte finish look. It does not feel dry on the lips hence does not need any lip balm over it. The shade suits me to the T, atleast that is what I feel. It brightens up my face instantly. The smell is the same (medicine types)  like most Lakme lipsticks have  but I like this one. I know in the past I have tasted bitter lipsticks from Lakme hehe :P Thankfully that is not the case with this one .It does stain the lips a bit once it wears off but not that much to be bothered about. So you are left with a nice pink stain. I mean atleast you know the color is on the lips :D  Hence you can say the staying power is good. The shade will suit most skin tones as it is not stark bright shade, very wearable. Having said that I read some reviews where people did not like it. But I feel if you find it too stark you can always use it as a stain or mellow down the shade by adding a gloss or another light lipstick on top of it. 
The Good:
Inexpensive.
Easily available.
Beautiful shade.
Sturdy packaging.
Brightens the face and teeth.
Decent lasting power.
The not so Good:
May not liked by women of all skin tones.
Packaging should definitely be worked on provided the price is not increased again... Lol
Rating:4.5/5
This is a lovely bright pink lipstick which is not over the top and will suit most skin tones. This is a must buy for me again once I finish this lipstick :P Hence I recommend everyone to try it.
I hope you liked my review. Please feel free to comment below, I do read and reply to each one of them.
Love,