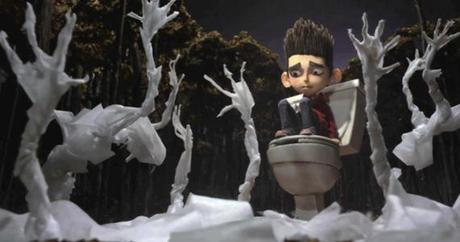 The second official trailer for Laika's ParaNorman, a 3D stop-motion animated comedy thriller film has gone online. The film is directed by Sam Fell and Chris Butler, produced by Laika Studio and distributed by Focus Features. The music is given by Jon Brion. The voice cast includes Kodi Smit-McPhee, Casey Affleck, Tempestt Bledsoe, Jeff Garlin, John Goodman, Bernard Hill, Anna Kendrick, Leslie Mann, Christopher Mintz-Plasse, Elaine Stritch and Tucker Albrizzi.
Have a look at the second official trailer for Laika's ParaNorman.

Kodi Smit-McPhee has lent his voice for Norman, a local boy who has the ability to speak with the dead. He has to take on ghosts, witches, zombies and worst of all, the moronic grown-ups, to save his small town from a centuries-old witch's curse. The 3D animated film 'ParaNorman' is all set to hit theatres on August 17th, 2012.