We were recently contacted by the company Ladida, a lovely boutique based in New Jersey that provide a lovingly selected range of clothes for children, boys & girls, from newborn to teens! I hadn't heard of them before but was straight away intrigued by the name! After clicking the link to the site I was pleasantly surprised, the layout is quirky but simple, with collections of their best sellers and sale items on a permanent slides how, you can tell from the get go that these clothes are high quality, the way the outfits are pieced together is also super cute!

They stock a range of different designers such as Ava & Lu, Amelis, bellerose, Jean Paul Gaultier, Little Couture, max & Lola & Pepe to name a few! All with their own fabulous designs just for your little ones! From dresses to jeans, pajamas to shoes, sportswear to beachwear, there is plenty of options to choose from! The rest of the website is easy to use, no complicated categories and each can be organised into price, description or designer! Shipping is free if you spend over $199 too!

Ladida also offer gift cards too if you just can't choose what to get, from £25-£200! It's Also free shipping on them too!

So if you're looking for unique, fashionable, comfortable & practical clothes for your little one, look no further!




There are a fab collection of accessories too, from adorable wooly hats to cute mittens and scarves! Check out my favourites below..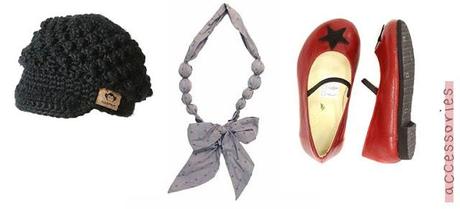 Which is your favorite item?
x