Eyeing for the shoes that reigned the runway? Yes, shoe affair is that close knitted and women have a big room for their vast shoe fashion. It's the shoe fantasy that is topping all the charts and of course it makesa great deal and a great buy. A good shoe is one prime requirement andwomen choose to rest their feet in the most blissful way. As the say, a woman is always on her toes, so a good and a comfy pair of shoe must come with her desirous deal. Here we tell you the must haves 5 comfortable shoes for women that are making the top charts:
1.

  

Sneak Out With Sneakers:The most playful yet quirky go-to-trend is definitely a good pair of sneakers. They are comfy, sporty and uplifts the entire dress up magically. The season is already raining with the magic of white sneakers that can be worn without a doubt on dresses and denims. Best for casual fashion, sneakers in white, nudes and colors makes all the quirk in no time.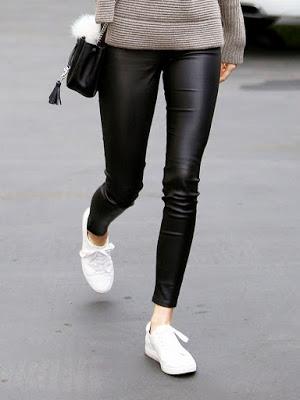 2.

  

The Western Inspiration:From the cowboy picks to those high heeled boots, western add-ons need to be rightly made. The pumps, the ankle boots, all calls for a statement to make. They are best in ramping up any normal look making it ultimately vivid in all its forms.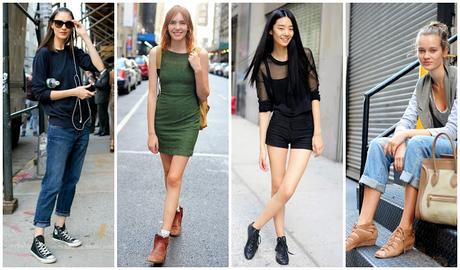 3.

  

Dazzle With Block Heels:Chunky block heels are ruling the runway and makes for one must have piecein the collection. Not only they are in trend, but also they call for extreme comfort. So, why not make the stories of happy feet and give them an extra edge? There is a wide range of Foldable ballerinas, sandals, and roped footwears in a blocked heel pattern that is making an immense buzz in the market.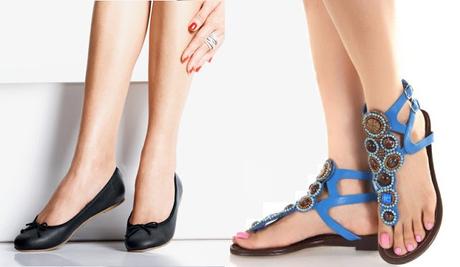 4.

  

Fun Flats:Fun flats are what you need to sizzle in this month. They call for extreme comfort and look stunningly peppy when paired with the right outfit. This is the time to elevate your go to flats and opt for some colorful affair breaking the monotonous fashion. A pair decorated with pompoms, ribbons or beading makes the most interesting impression.
5.

  

Loafers Are Going Nowhere:Yes, loafers are here to stay. They are making an impression to make the move in this season. The update for the go to loafers are slide loafers that holdsa notch over conventional ones. They are preppy and ingest the much needed carefree look to your entire style. Heels or flats, slide loafers are undoubtedly making up for an offbeat style.