As highlighted by one of our earlier posts, Railex has recently enjoyed attending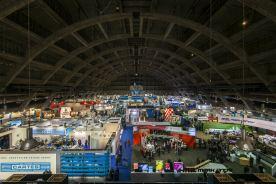 the pinnacle of the Label production calendar, Labelexpo.  This exhibition is always a fantastic opportunity to meet the leading exponents of the label print industry. Labelexpo Europe in particular is the biggest label printing exhibition in the world, not least this year boasting 7 full halls, covering 31,000 square metres,  filled with near 600 exhibitors!
The exhibitors themselves form the backbone of cutting-edge in label print technologies. Inkjet to cutting dies and flexo curing technologies, all aspects of the industry are represented to a very high standard. Railex pride themselves on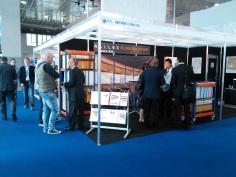 always being an original attraction at this event, providing innovative, attractive storage solutions for the print industry. This year was no exception, where we enjoyed meeting with enthusiatic exponents from around the globe, generating leads and making friends at a rate worthy of the event itself. We made over 200 contacts, all of whom were interested in how we can help them store and save effectively.
We believe that the label industry can benefit massively from cutting down their storage space and that Railex provide just that solution. Storing printing materials in our specially designed files leaves more room for precious machinery, and the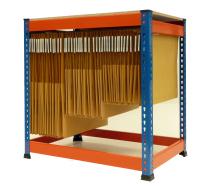 way in which it was stored means manual access is speeded up, meaning a vastly increased workrate.
If you are interested in our range of storage products, please visit our website for further information.
Thanks again to all of those who came to visit the Railex stand this year, we hope you had as productive a time as we did and we hope to see everyone again in two years time.