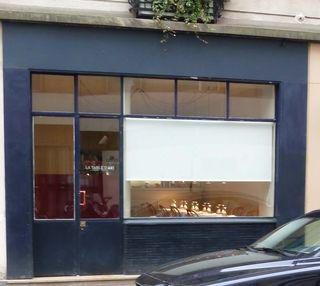 7.0 La Table d'Aki, 49, rue Vaneau in the 7th, 01.45.44.43.48, is a place set up by Akihiro Horikoshi, ex of L'Ambrosie, where he is a one-man show; telephone-reserver, greeter, cook, waiter, sommelier, plongeur, addition-adder-upper, etc., for 16 covers.  So you gotta cut him some slack, even for the 34 E overcharge.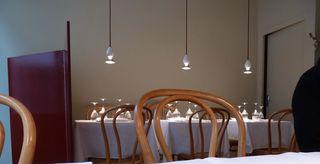 The place is cool, really cool, the front so minimalist that it takes X-ray vision to realize there's really a restaurant inside.  And, as the culinary tour and cooking expert of my co-dining couple said, the stark white interior is offset by purple highlights that matched my shirt, so we fit right in.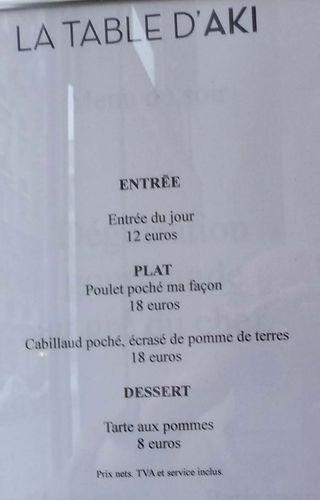 The carte is minimalist as well, one entree of the day, two mains and one dessert but a nice wine list starting at a comfortable 17 E a bottle, 5 E a glass.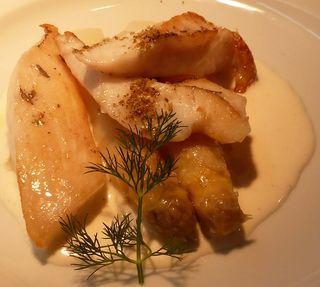 The starter was an outstanding combo of St Pierre, white asparagus and a delicious citrusy/salty white sauce.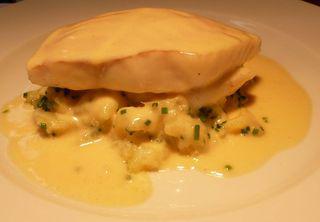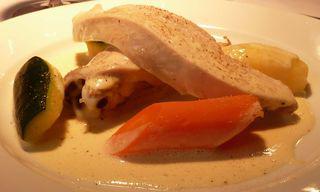 Madame had the cod with a wonderful Hollandaise sauce while the two guys had what was called the chicken in his style, a sliced breast with the same sauce as was served with the first course; but we weren't complaining, all dishes and sauces and veggies were magnificent.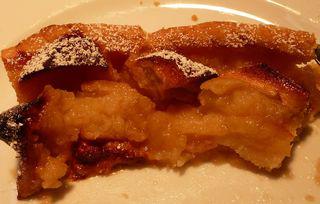 He and I then finished with the apple tart which was right up to the standard set by all the other dishes that came before.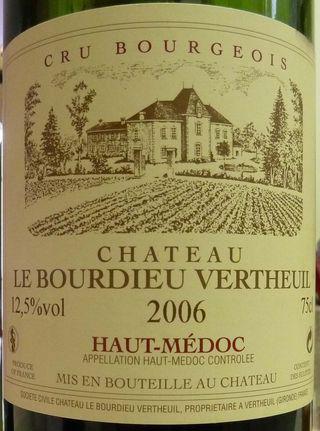 The bill was presented after the requisite three coffees and none of us checked it but he'd doubled the wine price(s); so it should have been about 93 E a couple.  (I'll go back Tuesday and knowing him, we'll get a rebate.)
Go?  My goodness YES!  Just check the bill.