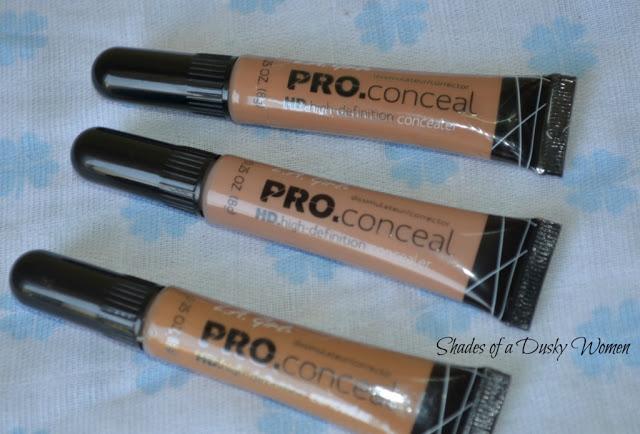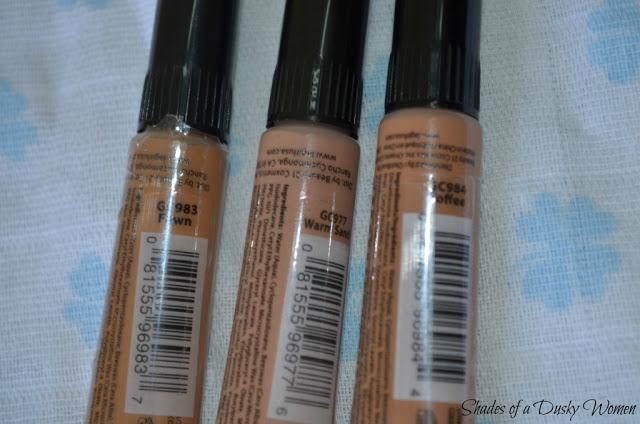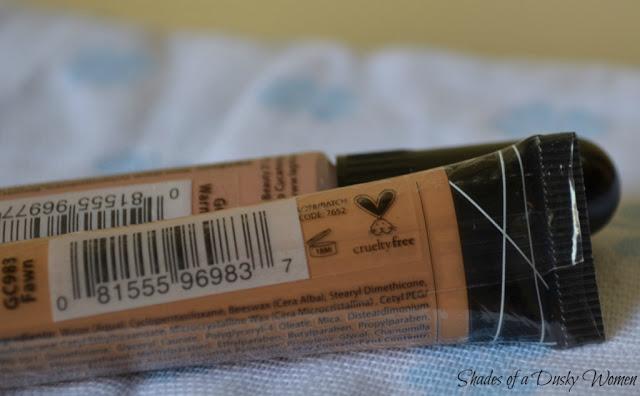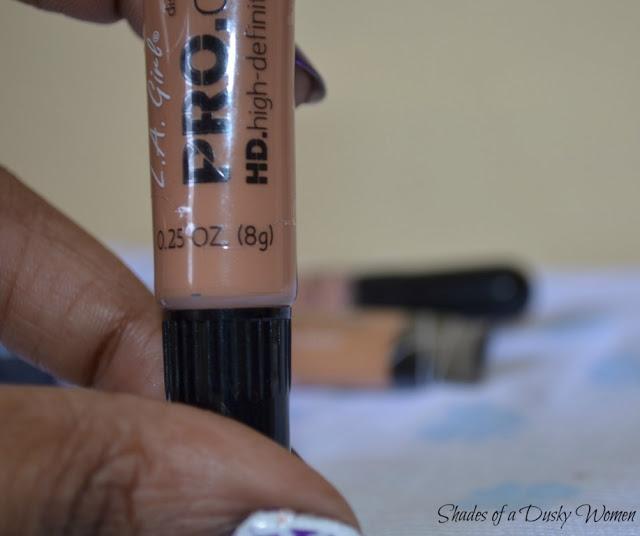 Us girls have always been in look out for that perfect concealer that gives us that flawless look. As easy as it may sound, it not so when it comes to finding the perfect shade. I have come across couple of brands available in India that have only 3 shades: Light, Medium and Dark. Somehow they expect our complexions to fall in to one of these category. In reality we know it doesn't and hence the difficulty in finding the right shade. When it comes to L.A Girl Pro Conceal HD Concealer (I know its a mouthful), the shades available are huge and one would find it difficult to find the right shade. Look at us having problems even when there is a sufficient range of shades :)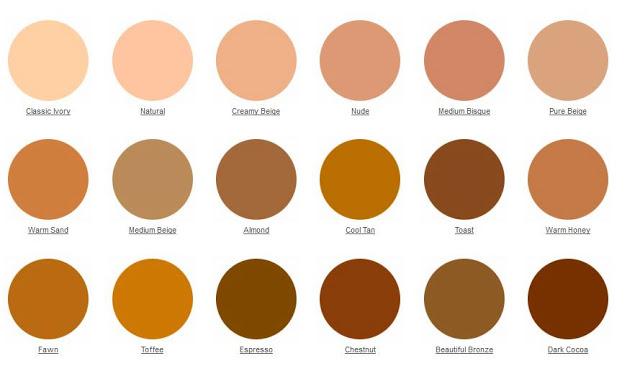 Img: Cherry Culture
 This has so many raving reviews online and has been compared to high end brands as well. So i just had to get it and also that it was so affordable....okay mainly for this reason i had to get it :) I found it hard to choose a shade and after a bit of Googling i opted for 'Warm Sand'. I wanted to increase my chances of finding the right shade so i ordered two more: Fawn and Toffee. Even if they were darker or lighter than my skin, i could use them for contouring or highlighting. Smart hah??!!!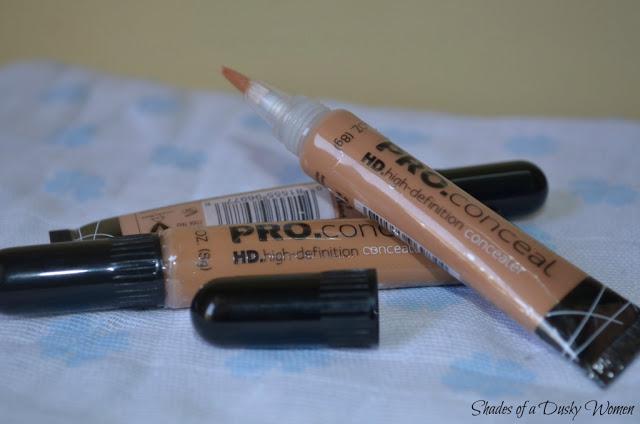 It comes a squeeze tube with a screw on cap and with a brush applicator. This packaging is nothing fancy but is definitely travel friendly.This brush applicator was kinda unexpected and a real surprise to me as i was expecting some plain, narrow ended tip to it. The brush end is really soft to touch. You just have to squeeze the tube to dispense the product. The brush helps to spread the product really well and i comes the rest of the job by blending with my fingers or a moist sponge wedge.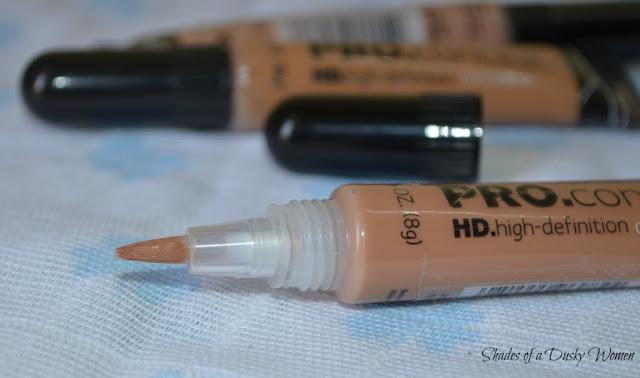 The concealer is really creamy but doesn't look or feel greasy. All i do is set it with my compact or you could use translucent powder. This concealer is fine even without a primer. It doesn't settle in fine lines, but it would say that i would be better to use them on top of a primer.  In terms of coverage, its not phenomenal but does a decent job of providing medium coverage but it is safe enough for everyday use. It seems to fade away gently after couple of hours on oily skin, so the staying power is not exceedingly good. This can be fixed by using mattifying gel. And about the creasing, it does crease slightly on unpreped or eyelids without a primer.There is a very faint chemical-ish smell but that's barely noticeable. 

Now to something that could be serious; The ingredients contains 3 different types of Parabens. This could be a major turn off for some On to the shades, thank God!!! i ordered two more shades, as my first choice 'Warm Sand' didn't suit me at all. Warm Sand looked more of Bisque on me. The concealer stood out on my skin so this just wouldn't do for me. I swatched it once on my hand and used once on my face. So if anyone interested to get them let me know.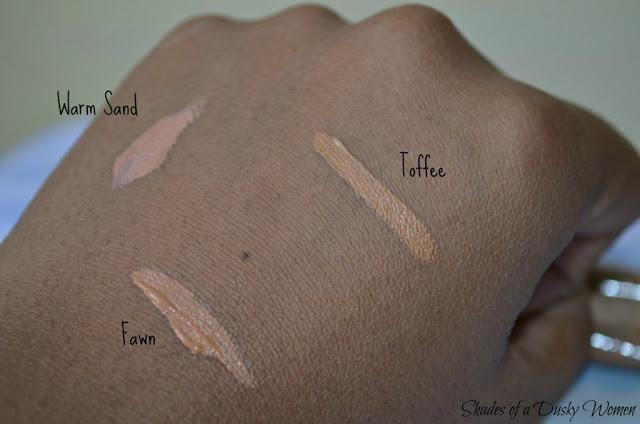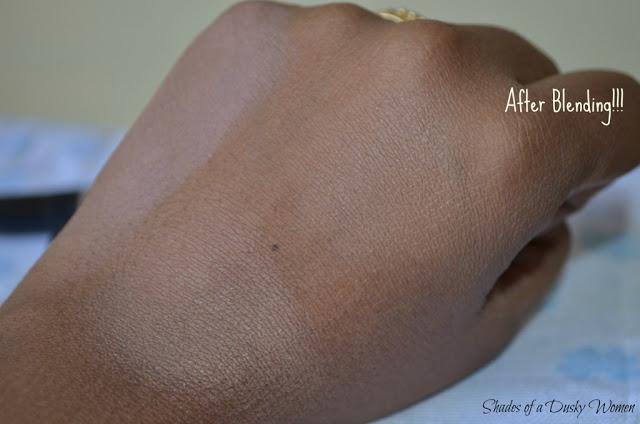 The shade 'Toffee' has Orange undertones and completely blends with my skin and because of its orange undertone can be used as a color corrector. Yeh!!! and the other shade 'Fawn' has Yellow undertones and really brightens up my face and under eye area in a good way. So another yeh!!! Check out the pics below and see how it looks on me.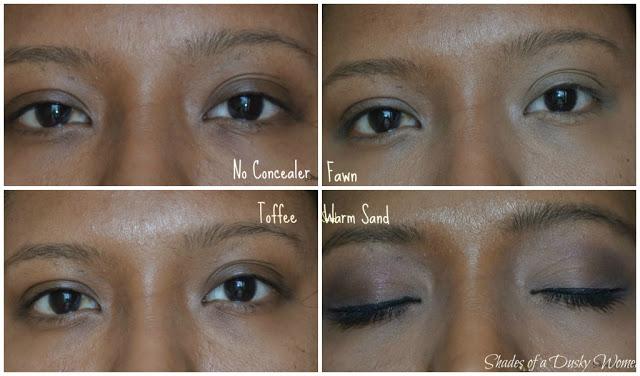 While browsing Pinterest i came across this concealing technique which i feel really works and makes a difference. Just including the pic.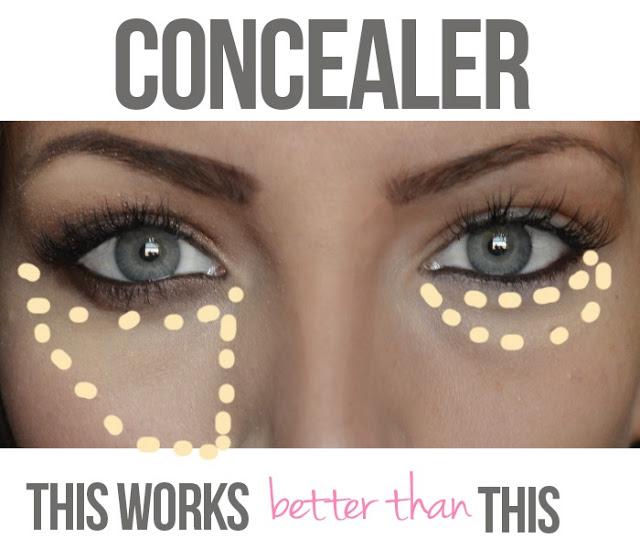 Pros:
Cruelty free
Affordable
Compared to high end concealers
Creamy texture
Looks good even without a primer
Doesnt highlight fine lines.
Good range of shades
Cons:
Availability
Contains 3 different Parabens Any questions or comments??? Let me know.