last Friday evening we went for our weeks  grocery shopping at Waltham  on our way back home we decided to eat something outside , so many options came to our mind .. Thai or Mexican .Shivam said " lets have Italian", I said "I don't want to have Pizza"  , he had this surprised  look on his face and said " do you feel Italian food is only about Pizza,Italians Will commit suicide if they hear that " ( hehehe :) well no offense to Italians here ) !! hmmm well I said "that's all I know  about Italian food " .So we started looking out for restaurant reviews  and saw that La Campania at Waltham had nice reviews so we thought of checking it out and I'm glad we did as I had never tasted anything like food out there and now my opinion about Italian food has changed as well :) Italian food is just not about Pizza :P
La Campania is a  very authentic looking Italian restaurant,We reached there around 8 pm in evening , the place was pretty crowded and we were lucky enough to get a place , we were seated out near to the kitchen.The ambiance  was relaxing we had this small candle light on our table which  was so beautiful .Interior lighting was flattering, the walls were brick, the rooms furnished with farm tables; vases of tulips were scattered throughout the dining rooms. Our waiter brought us a basket of  fresh bread; soft and tasty slices of olives and sage, we were each given a saucer with two olives, and olive oil for dipping. A superb beginning! 
 For Starters We ordered Warm Eggplant Terrine,Layered with Fresh Mozzarella "Affumicato", Torn Basil, Plum Tomato Ragout  which was just awesome .I liked the way it was presented.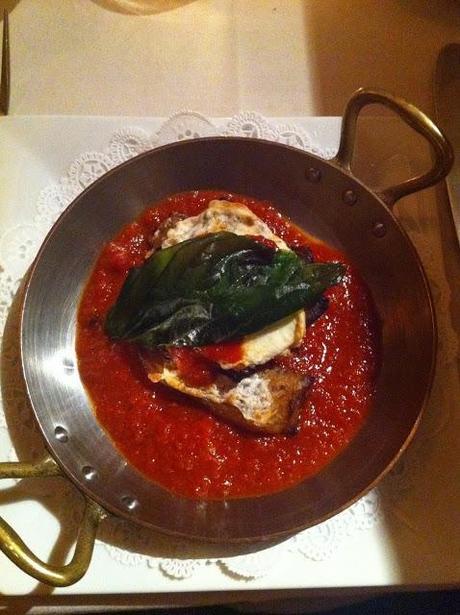 Warm Eggplant Terrine

and Shivam had ordered Seared Diver Scallop
Cauliflower and Goat Cheese Puree, Chestnut Vinaigrette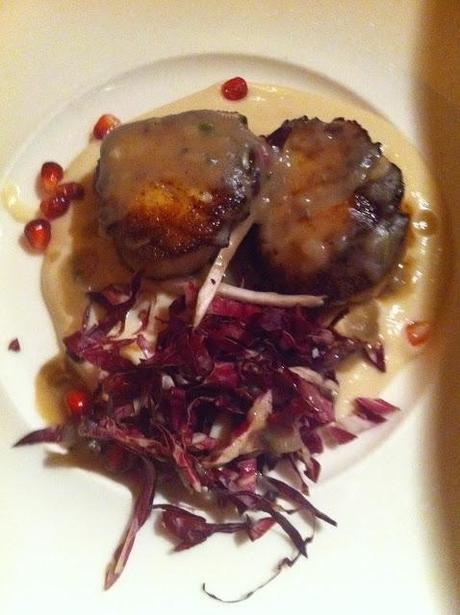 For main course we decided on having Hand-Cut Potato Gnocchi "Trifolati"
Wild Mushrooms, White Truffle Oil which was just amazing.The meal was exquisite.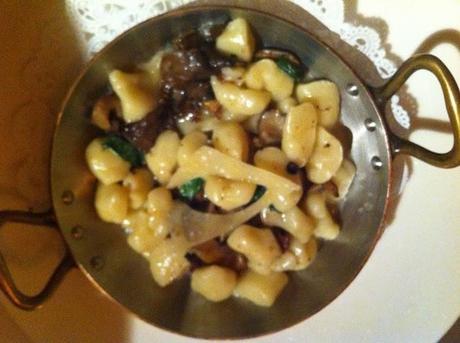 For dessert, we chose the baked-to-order hot chocolate souffle with vanilla bean gelato and hot chocolate ganache, which was just heavenly.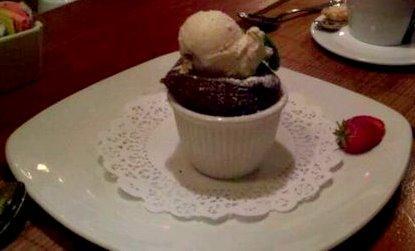 It was over all a great dinning experience, price wise it is on the higher end but worth the Quality of food they serve.I would surely recommend this place.
Address:
504 Boston Post Road, Waltham MA 02452
781-894-4280
www.lacampania.com
borgota box music theatre
wellmont theatre seating
caesars atlantic city tickets