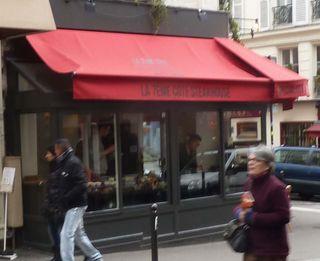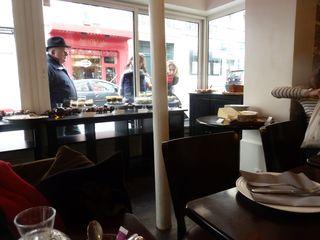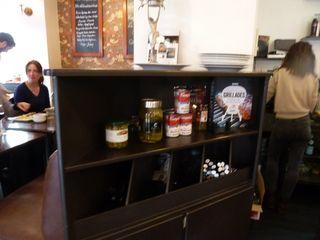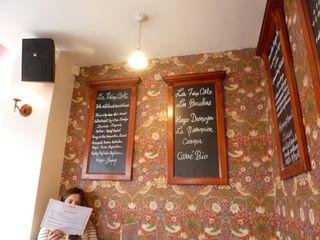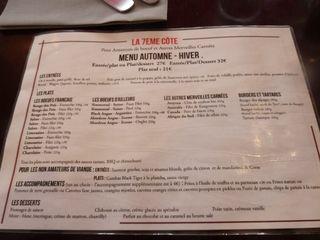 3.5 La 7eme Cote, 28, rue des Martyrs in the 9th (Metro: St-Georges) 01.45.26.11.84, closed Sunday nights and Mondays sounded great - meat by Desnoyer, Carnar, Carre Bio, etc, from the Aubrac, Aquitaine, Rouge des Pres, Galice, etc., on a 27 E "menu."  I entered and was faced with (1) a "brunch" table, "excuse me I came for meat" and (2) Campbell soup cans - "Oh, Oh."  But they would care for my needs.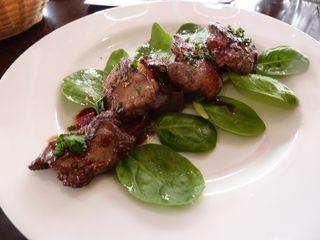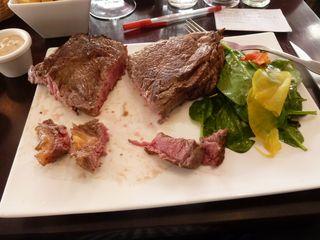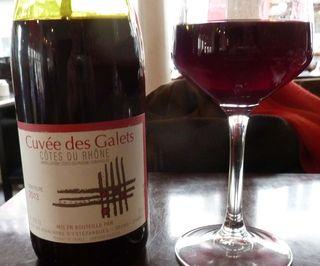 So the meal started out auspiciously with 4 great chicken livers, cooked to perfection with beet and pear squares and a wonderful peppery after-taste - Yum!  But then, after deciding not to have the Zebra or Kangaroo, I ordered the Limousine Faux Filet which was not Desnoyer or anybody else at the top of his form and the frites were a disaster and of the three sauces (BBQ, Tartare and Chimichurri) only the tartare was interesting.  The salad had two pickled things, one of which worked. The wine was OK though.
The bill, with a half-bottle of wine, no bottled water, pretty good bread (it should be on this street) and a so-so coffee, was 40 E.  dB = 71.2
Go?  Sorry, not when great carnivorous places like the Comptoir Canailles, Braisenville & Le Flamboire are nearby.