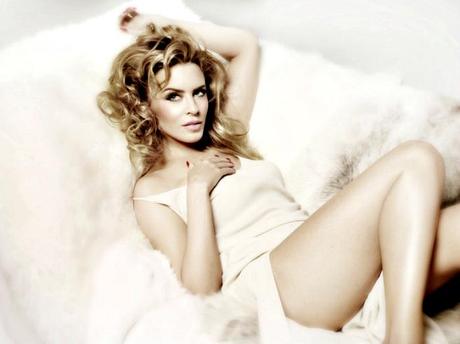 Kylie is back! Not only is she a brand new judge on the  The Voice UK  she is also a judge on the The Voice Australia AND she has dropped the first single off her first album in 4 years called Into The Blue. (How's that for a busy schedule!?) The album itself is called Kiss Me Once and I had a sneak sample preview listen the other night. What I like about it, it sounds like a Kylie record. I'm not saying artists are not allowed to evolve and change but at the core, there is a reason why we all love Kylie. Because she makes such glittering, happy and fun dance pop.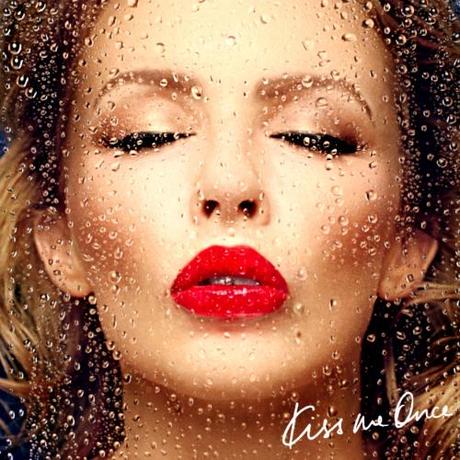 The video for Into The Blue is quite  sophisticated shot half in black and white and half in color. The absolutely gorgeous man frolicking with Kylie is French actor  Clément Sibony whom I've had a crush on ever since I saw him in Audrey Tatou's "He Loves Me, He Loves Me Not" movie. (I have a bit of a thing for French films and French men! I remember when I went to Paris France for the first time as a 13 year old, I thought all the men were just so beautiful. I still do. A reason for a hop and a skip on the Eurostar alone.)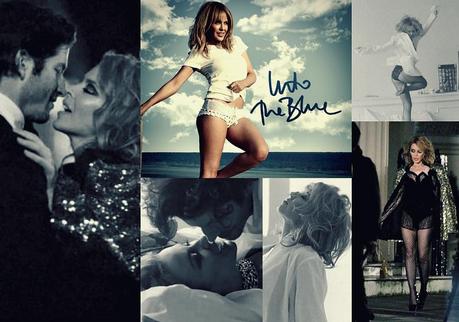 Kylie has recently changed management to the US based Roc Nation (home to other superstars like Rhianna and Shakira.) which I hope will kick start things for Kylie in the US. she is one of those global superstars that has mystifyingly never truly cracked the US market. C'mon America- get on with the programme, we all love Kylie!
Kiss Me Once comes out March 17th 2014.
KISS ME ONCE ALBUM SAMPLER:
All images: Google