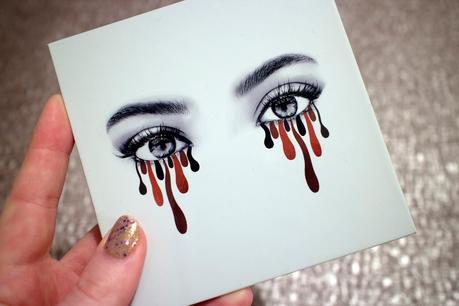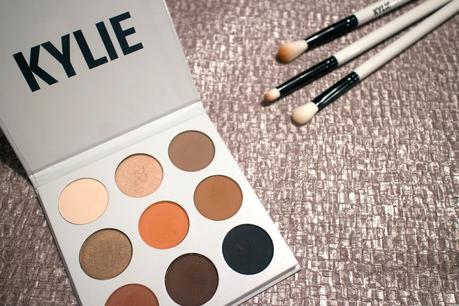 Anyone who knows me knows that I am OBSESSED with Kylie Jenner, I have the biggest girl crush on her - she is one seriously foxy lady! My boyfriend knows all to well how I much I crush on her and he seriously won Christmas this year. Alongside the Lip Kit in Kristen and plenty of other gifts, Tom brought me the Kylie Cosmetics Bronze Palette!!!
I'd heard lots of really good things about this palette and have watched plenty of youtubers create some amazing looks with it so I was excited to see what I could do with it.
On Saturday I was having a play with it and did a really smokey orange look. This was really out of my comfort zone as I tend to play it safe with neutral browns but I really liked to the end result. I went heavy with Citrine and also smoked this out on my lower lashline. I liked it but because I hadn't fake tanned I did look a little unwell, I think it'll look amazing with a really bronzed face and body.
The image below on the right is from Saturday. I had the day off today and I wanted to carry on playing with the palette. The image below on the left is what I did today, it's a more 'everyday' version of the look. I chose not to put Citrine on the lower lashline this time around.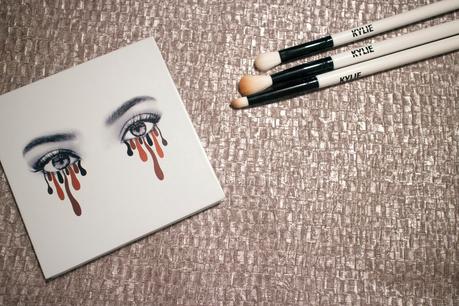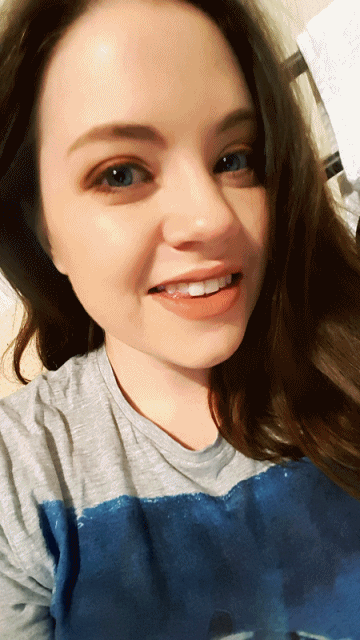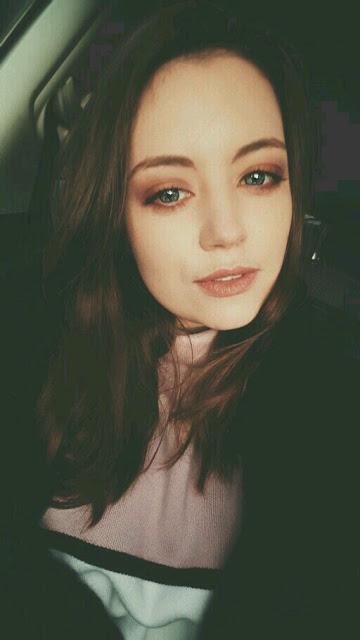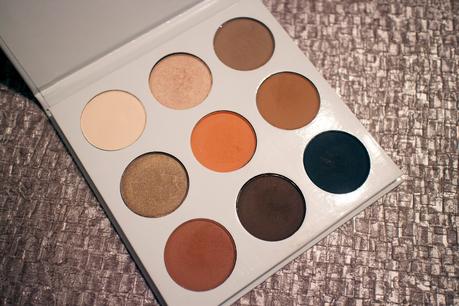 I must say so far I am loving the palette. The color pay off is good, they're really easy to build up and they're super blendable.
The palette also came with these Kylie Cosmetics brushes. I don't know if this was just a special for Christmas or if all palette's come with a set brushes. The blending brushes are a lot better quality than the smaller brushes. I don't think the brushes are anything to rave about, I much prefer my Zoeva brushes so I wouldn't really recommend spending money on them.
My favorite thing about the palette is the packaging. Can we just stop and appreciate how beautiful the cover is!