Thank you to 'My Girly Parts' for letting me be a guest host! My name is Holli, and I live over at Fitwellmom. I am new to the world of blogging and while I like talking about all sorts of things, I thought this was a perfect opportunity to share with you one of the things I most enjoy about being a girl. Hope you enjoy my post. Cheers to you!
Wikipedia suggests that Kryptonite is fictional but let me tell you that it is real. It can be found in various places and forms. In my case, it's located at Sephora  in the form of lip gloss. Not just any lip gloss but all lip gloss. I can spend hours in there trying on:
sheer;
all day;
plumping;
high shine;
specialty pigment
Ladies, the list goes on. I like to experiment with all sorts of colours but truth be known, my collection generally spans across the berry to red varieties. I can't help myself. Did I mention that I'm in my forties? Who cares? As soon as I step over the threshold, I am that girl from grade school who had every flavour of the jumbo size Bonne Bell. Do you remember those? 7-up and Cherry Cola flavours. Yep, those were the days.
Well, I received a gift card to Sephora for Christmas and so this weekend, I found myself heading to the mall in anticipation. I made a conscious decision to purchase something other than lip gloss. I convinced myself all the way there that in fact, it is possible for a girl to have too much gloss. This time would be different. This time would be reasonable. 
This time it's….Makeup Forever Lab Shine in M10 Chrome Morello Cherry.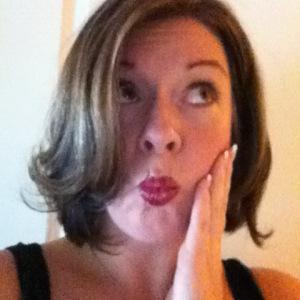 No, I don't have marbles in my mouth!
But this time? Is the last time. (Nope. No, it's not.)
Want to be our next Featured Guest, find out how by clicking HERE.


~ Bren @ My Girly Parts