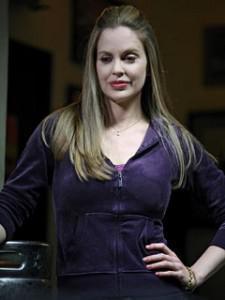 This weekend the Super Pet Adoption is being held over two days at La Brea Tar Pits Park, Los Angeles. So if you are in the area and after a new pet, then this is the place to be! And for fans of the HBO series, True Blood, there is an added bonus – Kristin Bauer will also be attending.
As we all know, Kristin (who plays Pam, the vampire) is an advocate for animal welfare. She will be attending, along with other celebrities, in hopes that many of the 1,000 homeless animals will be rehoused. Amy Smart, Carrie Ann Inaba, and pet expert Harrison Forbes are just a few of those expected.
Lots of Furry Love: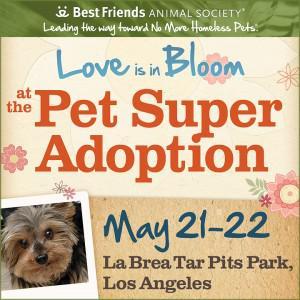 The theme of the weekend is "Love is in Bloom". While the goal was to find homes for 800 animals, the number has now risen to nearly 1,000 animals! This was a result of 17 shelters and more than 40 rescue groups wanting to take part in the event: "We picked up a lot more shelters this year", says programs manager Jen Woodard.
Those in attendance will get to see something very special unveiled — the Best Friends mobile adoption vehicle!
"Best Friends on Tour" is a fully decked out, highly visible 27-foot bus that comes with a slide-out free-range cat room, exterior lighting, climate control, granite counters and much more.
Every single week, Thursday through Sunday, the bus will set up at various locations for a four-hour adoption mini-marathon. The plan is to have 30 animals on hand, all from Los Angeles Animal Services. What a cool concept!
So make sure you add these dates to your calendar or like them on Facebook to get more details.
Source: Best Friends – Love is in Bloom
(Photo Credits: HBO Inc. and Best Friends Events)