A few minutes ago Kristin posted a new poster ad on her Official Facebook for the Bullies and Buddies Rescue organization, a group dedicated to rescuing, rehabilitating and re-homing Bully's and their other Buddy Breeds. As an adopter of many animals (including her husband) this is a cause right up Kristin's and any animal lovers alley.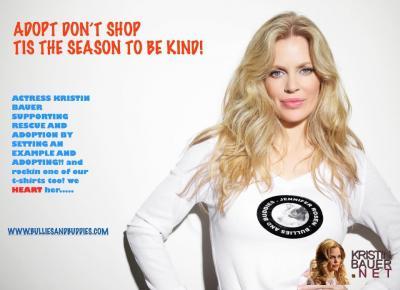 For more information about the organization and to take a look at their adoptions list as well as for what you can do to help, head over to www.bulliesandbuddies.com and you can go like them on their Facebook page.
This entry was posted on Wednesday, November 23rd, 2011 at 3:36 pm and is filed under Cause, Kristin. You can follow any responses to this entry through the RSS 2.0 feed. You can leave a response, or trackback from your own site.
Leave a Reply
Name (required)
Mail (will not be published) (required)
Website