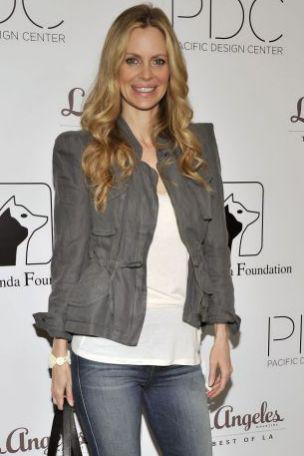 Kristin Bauer will be heading to Monster Mania Con in March! The Cherry Hill, New Jersey based convention will be held March 9th to the 11, 2012 this year at the Crowne Plaza Hotel.
So far the convention only lists Kristin as a confirmed guest. There is no word on whether or not she'll be doing a panel as well. But she'll be doing autographs during the con at some point we're assuming.
A weekend pass will cost $50. Single day and VIP passes are also available. Tickets are available here. But they are not a guarantee of getting an autograph from any of the guests at the convention.
So if you'll be in the Cherry Hill, NJ area March 9-11, go see Kristin! We guarantee you won't regret it!
Source: Monster Mania Con.net- "Guests"
Image Credit: Getty Images