Hey Ladies,
I hope you all had a wonderful week!!
I seen a mani a while ago, I can't remember where or who's idea
it is. I want to please invite you to let me know who
had a similar mani like mine.
Hers was a different color on each nail and it was a full nail
design. I want to let her know, "Great Job!!"
I used CC Yum Gum, OPI Alpine Snow stamped with Konad Black. M57?
I love the look, I think next time I need to do the french part a little higher.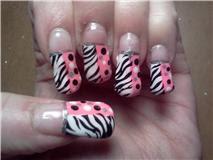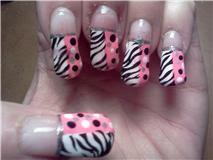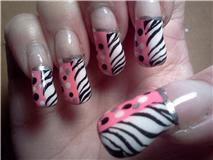 Next week I am getting a Kindle. I am very excited!!

Do you have one and what do you think of yours??

I just really want to know if it is better than my local one

of the Kodo reader???

I am ordering online from Amazon cuz I am in Can. So,

I just wondered if it is worth it or if it's the same thing.

The pricing is the exact same so......

I hope to hear from you, Thank you for taking the time to

come see me. I wish you all an awesome weekend!!

Nicky