Hello Ladies,
I just wanted to share my new mani with you all...
I used bright colors to get into summer!
I alternated with CG Celtic Sun and Pink Voltage, stamping with
CC Where's the Soiree mixed with Konad black.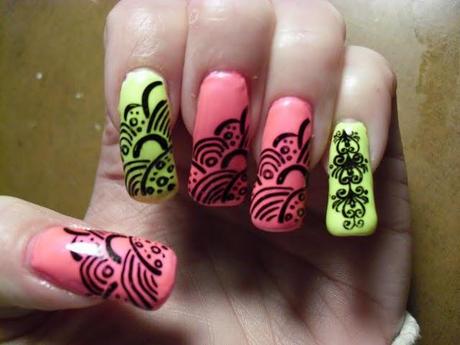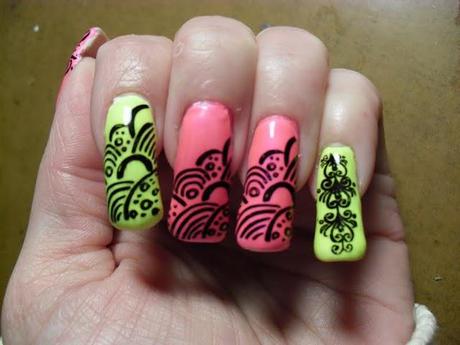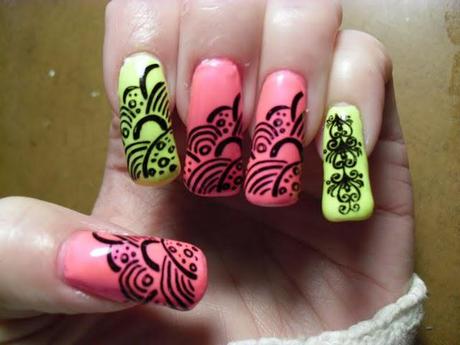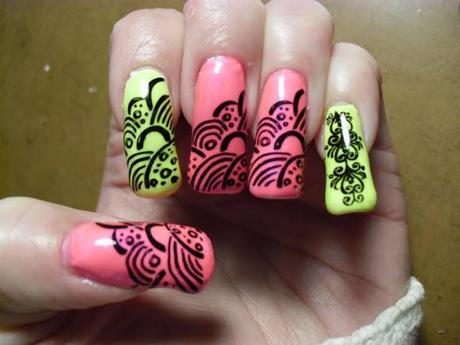 I hope you like this one. I used the A51 from http://www.magnonails.de/shop
I LOVE this store. They got A41 - A60 in stock now. They are
gorgeous. They have a sunset or palm tree one that is great.
I wish you a great rest of your weekend and I hope to
see you soon. Take Care!!!
Nicky