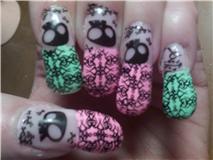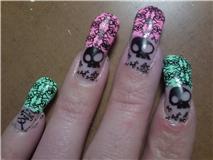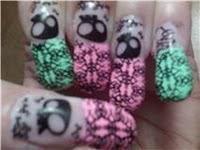 Hello again,
I just wanted to show my first BM KOTD. I have such a hard
time picking which one to use. I picked 225,222.
I love each plate. Each one has at least 4 designs that I love.
I hope you like it. I am going to stop posting until I get my new
camera. I feel terrible for those of you who stop in to
see the pics but have a hard time seeing it. I love sharing
my manis with all of you but I feel bad when I get comments
saying my pics are hard to see or blurry. As soon as my camera gets here
I am going to take way better pics. I hope you will be patient and still
be here next Wed if my camera comes in. I wanted to join the
On Wednesdays We Were Pink! I have no clue how I join. I am
guessing putting up the pic with my pink mani???
I hope you will still be here for next week. Have an
awesome weekend!! Take Care!!
Nicky