Hello Ladies,
I am sorry for not posting a little more now that I have the new camera.
I am having a hard time to get some good clean pics. I take them
inside but it seems like it's been too cloudy or dark or something.
I made the light box, which is great for objects but it isn't working
for my nails. I only have a 60 wt bulb right now so I think it's too
low to work. Anyways, here is what I made last night, I waited so
I could try some a few more pics today, I picked the better ones
but honestly I am still not happy. The camera has like three
different macro type settings so I took a few from each
setting hoping to get the right one but I really think it is lighting
that is not right??? I think????
I finally have my very first Clare's polish, I kept seeing these
pretty colors on some of your posts but no company seems to
send them to my city. I just realized on Thrus. that I have a Clare's
right here at our mall. DUH!!!! I feel so stupid. It's been months now
sitting here all along.LOL.. Revlon had new colors out also
I loved how they looked. I used Modern Grace(dark one) Luxe Laque.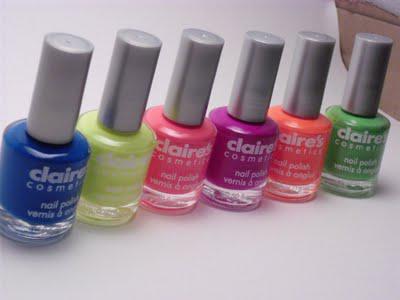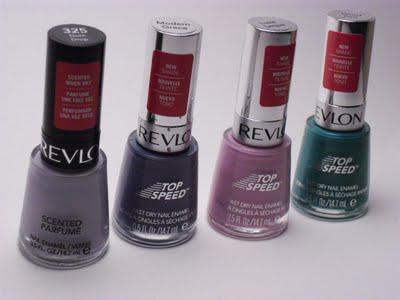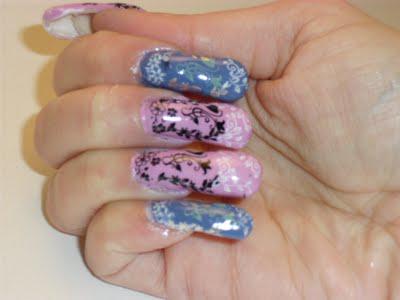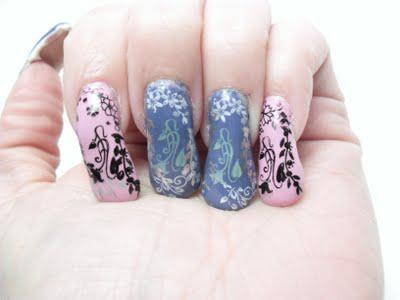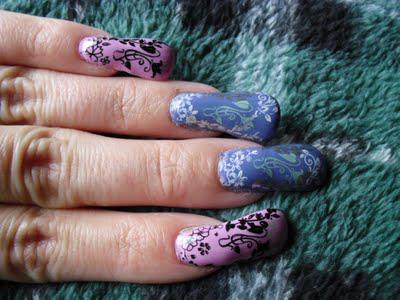 Thanks for dropping by!!!
Nicky