Hello Ladies,
How is your week going so far?? I hope it is going good and fast!!
I am going to share my failed KOTD. I was trying to make something
different and pretty. The colors are fine but the stamping was
not what I expected. I slammed my finger in the bottom of
the microwave door so I can't put nail polish remover on my finger.
I had broken skin on another finger and every time
I have done my nails I have cried out in pain, it burns so bad.
I have a band aid on it with some poly hoping to heal it
quicker. I can't even think of not being able to do my nails
for a few days.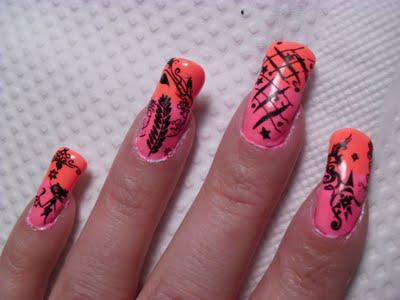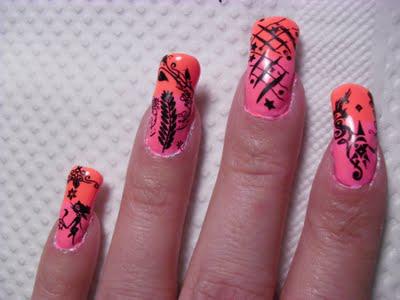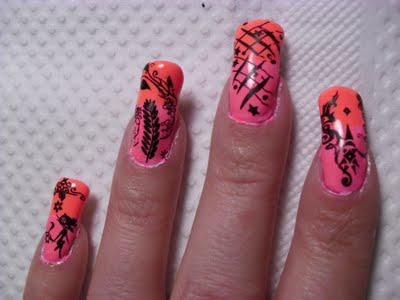 Thanks for stopping in!
Nicky