I want to try to end each month with a new series of posts that recap my favorite products from that particular month. I try a lot of new products and I rediscover a lot of old favorites on a regular basis, so I'd love to be able to share that with you in case you're like me and always looking for new must-haves!
1. Benefit Stay Don't Stray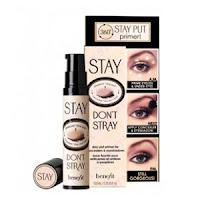 Absolutely one of my all-time favorite shadow primers! I have tried a really long list of primers and I keep falling deeper and deeper in love with Benefit Stay Don't Stray. Not only does it complement my skin tone perfectly (it makes my eye area so incredibly even toned it's nuts), but it doesn't dry out my lid and it really does make my shadows stick

better! For those that requested it, I'm still working on getting samples so that I can do a comparison between Sunbeam, Moonbeam, and High Beam. Stay tuned! See Stay Don't Stray HERE.
2. A-England Nail Polish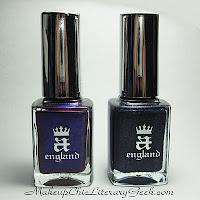 If you follow my blog you probably saw my reviews on Avalon, Tristam, and Princess Tears. I am in polish-love!!! The formula is amazing, the colors are lovely, and best of all, they're created by an indie company!!! You know I love my indies! ;) See them HERE.
3. Zoya Remove+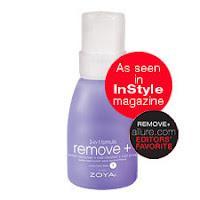 I purchased my Remove+ from Zoya back in December and have been getting a ton of use of it since, especially this past month! It is amazing, amazing nail polish remover. I also love the 8oz bottle with it's mess-free pump. I'm the type that goes to put polish remover on a cotton round and spills it everywhere because I'm doing 50 things at once. Love it! See it HERE.
4. Weleda Pomegranate Firming Day Cream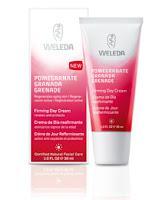 Oh my gosh, this is a face-saver! I have super, super sensitive skin and with the crazy, harsh winter weather and who knows what else, my typically-great skin has been wigging out. I've had to change my cleanser a million times, my moisturizers, etc. Weleda Pomegranate Firming Day Cream has been one of the only facial moisturizers that not only doesn't make my skin face react, but really hydrates it. I cannot sing its praises enough--get it now! ;) See it HERE.
5. TheBalm Nud'Tude Palette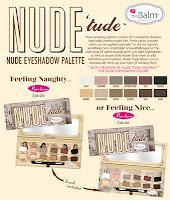 If you're unfamiliar with TheBalm, you may want to get familiar quick! If you follow my blow you may have noticed I tend to use TheBalm shadows in quite a few of my EOTDs--that's because they're amazing! These shadows have really blown me away with their smooth, creamy blendability. The Nude'Tude palette is definitely worth a try even if you're not big on neutral looks. I find that I incorporate these shadows into almost any looks to soft the edges of my bright/dark colors. And obviously this palette makes neutral looks a snap. See it HERE.


There you have it--5 of the products that knocked my socks off this past month! I love each of these products and use them extremely regularly if not daily. Love, love, love them! And I have to say, I'm kind of hard to please. ;)
Have you tried any of these products? What did you think?