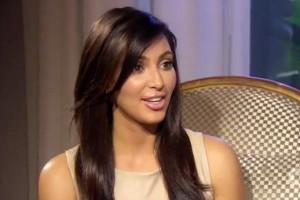 Kim Kardashian is Most-Searched Person of 2012
Celebrated American reality star and occasional actress Kim Kardashian tops the 2012 list of the most-searched people on Bing and thus has been labeled as most popular celebrity of this year by the search engine.
Kim has procured the slot after surpassing the Canadian teen pop star Justin Bieber, who is slipped down to second position this year, reported Ace Showbiz.
Interestingly enough, neither Mitt Romney nor Barack Obama came anywhere close to the top tier.
The other top ten most searched artists are Lindsay Lohan, Katy Perry, Miley Cyrus, Rihanna, Selena Gomez, Jennifer Aniston and Nicki Minaj respectively.
Meanwhile, several high-finishers in 2011 including Britney Spears, Taylor Swift, Jennifer Lopez, Lady Gaga and Megan Fox are out of the list this time.
The 32-year-old Kardashian rose to fame with her reality TV shows, such as Kourtney and Kim Take New York" and Keeping Up with the Kardashian.
The ex-spouse of basketball player Kris Humphries is set to debut her movie career via The Marriage Counselor, wherein she will portray as Ava. The film is due to release on March 29, 2013.