Hi everyone!!
Day 6 of the 30 Days of Colour challenge is orange!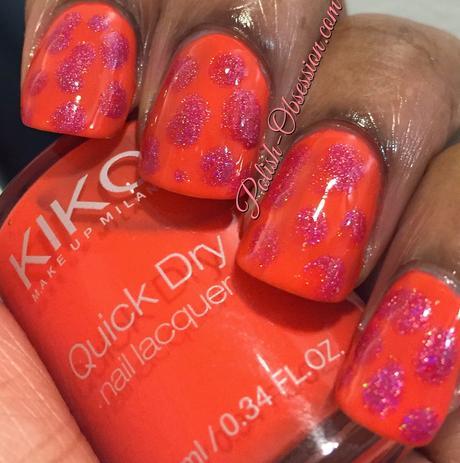 For this look, I used Kiko 823, a bright orange crelly, as a base.  I picked up this polish last year from the new Kiko store in Kings Plaza Mall.  The formula is a bit streaky, but it levels out with the second coat.
For the blobs, I used Jade Holografico Deja Vu, a red holo.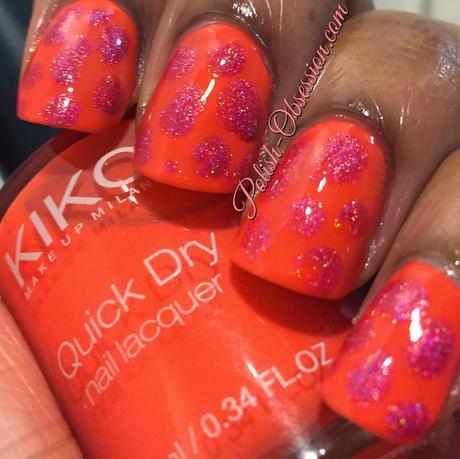 Artificial Light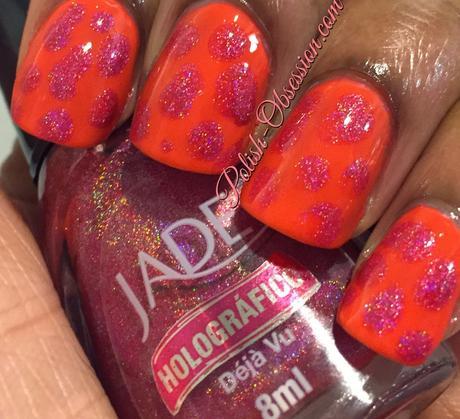 Artificial Light
I'd been meaning to try a blobbicure for a while and finally gave it a try after seeing this tutorial that Glamorousnails23 did.  I really like these two polishes together.
What do you guys think of this look?  Have you ever tried a blobbicure?  What do you think of Kiko 823?