Hi everyone!!
I have a pink and green manicure to share with you today!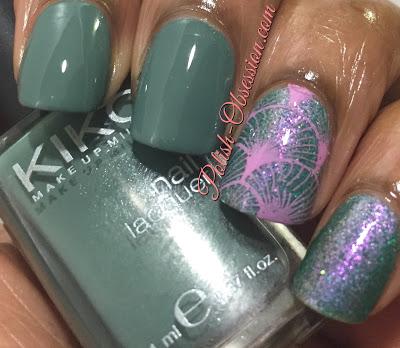 Artificial Light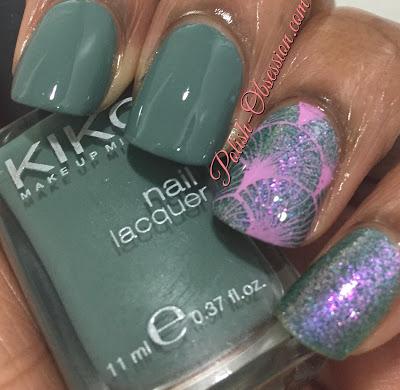 Artificial Light
For this manicure, I used Kiko 346, an army green creme and KB Shimmer Teal Another Tail, a green with pink shimmer.  I stamped an image from the ZZ Abstractos 1 plate on my ring finger.  I really liked this combo!
What do you guys think of these two polishes together?