Hi fellow nail polish lovers!!
Today I'm sharing a polish that I got from one of my favorite polish people,
Saira
.  343 is a beautiful green creme.  It's slightly thick, but has a really good formula and is opaque in two coats.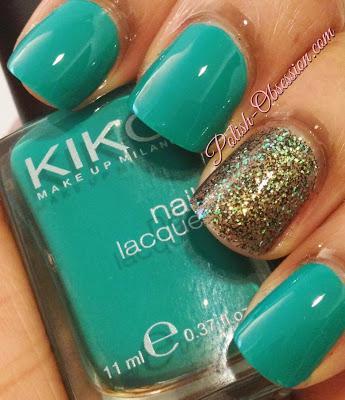 On my ring finger I applied Revlon Street Wear Bburnt and added two coats of Revlon Street Wear FX Flash (another polish I got from Claudia). I used Nail Magic Nail Hardener as a base and, for my top coat, Seche Vite.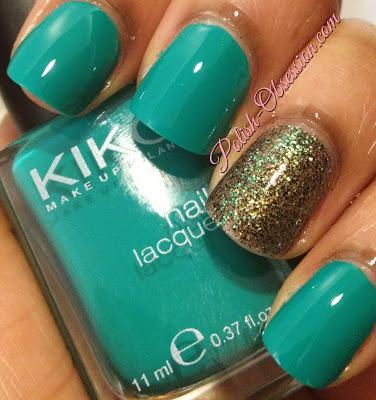 Artificial Light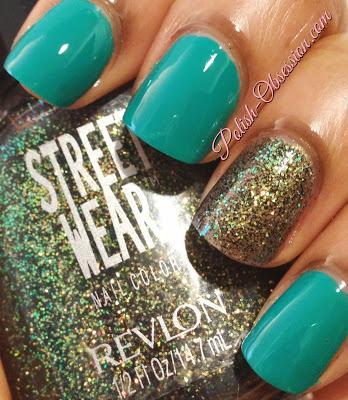 Artificial Light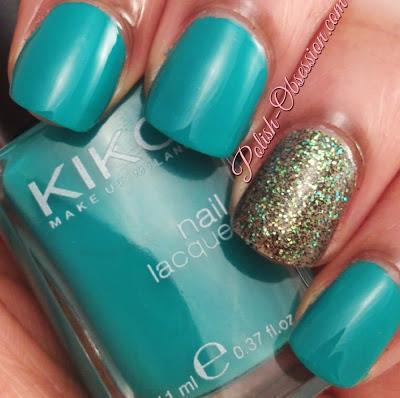 Artificial Light (Light Box)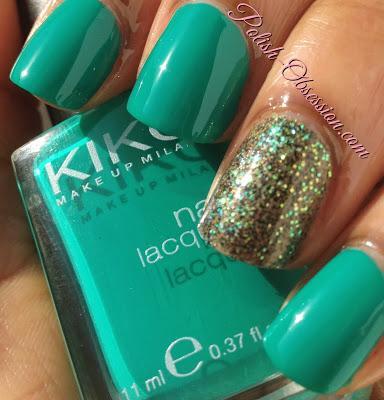 Sunlight
I really loved this manicure! 343 is a gorgeous green and it's a really fun combo with the Revlons.
What do you guys think of this combo?  Isn't 343 an awesome green?