11/18/2011 – by Tatiana Christian
I really love finding these independently funded projects online for you guys! It's always awesome to see alternative ways in which people get their work out there, and even BETTER to see it being supported and funded by the masses.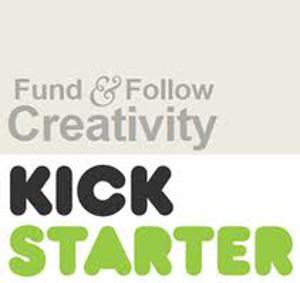 Kickstarter
So today I bring to you: (Un)heard: Transmasculine People of Color Speak! According to the Kickstarter page, the project is:
an audio/visual ethnographic project about the lives and experiences of transmasculine people of color. By utilizing in-depth audio interviews and intimate portraits, (Un)heard seeks to move transmasculine of color identities and community from margin to center and addresses issues of personal triumph, loss, desire, community, relationships and discrimination.
The creator, Asher Koliebo, actually has a blogspot you can check out to see some of the photos from the project. The photos vary : ranging from artsy, to black and white to color photos, while using both a digital and film camera. Mr. Koliebo manages the Legalize Trans* campaign in the Midwest, where he lives. The Legalize Trans* campaign was co-created by, Brian Gerald Murphy – who is also a co-founding member for Sanctuary Collective:
which inspires, empowers, and supports young LGBTQ adults and allies living and organizing for justice in Christian communities. 
This particular Kickstarter project is important since in many GLBT discussions, the T (and even B) parts are excluded, while the discussion focuses predominantly on lesbian and gay. And, then when you break it down further – people of color are often ignored in discussion pertaining to alternative sexuality. The representation is limited, so it's great to see a project looking to give an outlet to an even more marginalized section of the GLBT spectrum. Of course, this includes projects like Sanctuary Collective, because religion is often seen as the arch-nemesis of GLBT persons, when in actuality there are many gays, lesbians, bisexuals and transgendered folks are still practicing their faith and don't want to reject it.