Following is the brief profile of Dr T H Chowdary:
T.H.Chowdary (born 18.October.1931) holds a Bachelors degree in Telecommunications. He held executive and managerial positions in the Indian Government's departments of Information and Broadcasting and Telecommunications, such as:
Dy. Director General in the  Department of Telecoms
Founding Chairman & Managing Director of  Videsh Sanchar Nigam Limited (VSNL)
Governor of  INTELSAT, Washington DC
Executive Counselor, INMARSAT, London
IT Advisor, Government of Andhra Pradesh
Sr. Technical Expert of the International Telecommunications Union (ITU) in Guyana, Yemen, South Africa and  Nepal.
He visited over 50 countries on over 80 occasions as speaker, chairman at seminars, government's negotiator (for telecom agreements) and  lecturer in different Universities.
He was the President of Institution of Electronics and  Telecommunications Engineers (IETE)
He was  honoured as one of India's outstanding engineers at the 15th Engineering Congress
He  was conferred the Degree of Doctor of Philosophy (Honoris Causa) by Jawaharlal Nehru Technological University, Hyderabad.
In his long professional career since 1952, he wrote over 1500 articles and  papers in national and  international newspapers and  journals and gave hundreds of presentations in national and  international  fora on telecom & IT technologies, management, public policy, regulation, privatization and competition.
He is on the Boards of Directors of  IT and telecom companies and journals.
He studies and  writes on history, culture, politics, religion and  education.  He edits  and publishes three journals.  ICTs & Society; Bharatiya Pragna  and  Secularism Combat. The books and articles he publishes can be seen at the  website – http://www.drthchowdary.net
Presently he is the Director, Center for Telecom Management & Studies  and Chairman, Pragna Bharati, Andhra Pradesh.
You may also like -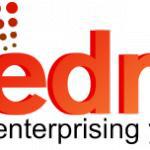 Entrepreneurship Development Meet - Hyderabad
blog.epmworld.in We are going to organize  an "Entrepreneurship Development Meet" on May 14, 2011 in Hyderabad.  The meet will ...
&keywords;&domain;&url;&nr;&nr;