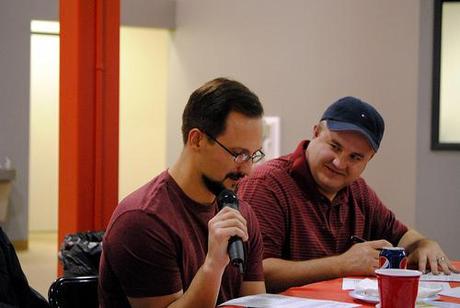 Deb Dillon is a guest contributor and typically writes for several higher education blogs, including for universities that offer MBA degrees like onlinemba.ohio.edu and www.unc.edu.
It can be extremely tricky running a family-owned business. Simmering arguments can spill over from the workplace to home, or disappointment in the work habits of a family member can lead to strained relationships. On the other hand, family members are often the best source of labor as they have a vested interested in the business being a success. To ensure that a company will not only survive, but be one of the rare 30 percent of family-run businesses to thrive and to actually survive for a second generation, family members must be willing to listen to the following advice:
Specify Roles
It is important to define each family member's role in the business. If relatives just assume that someone is going to do something, it may never get done or it could lead to hard feelings and angry fights if a person begins to feel that he is being taken advantage of. Talk with family members to define what duties each expects to take on and what they expect others to be doing, as well.
Be Aware of How You Treat One Another
Often family members speak to one another in more harsh tones or say mean-spirited things they would never dream of saying to a non-family member employee. Relatives need to always be conscious of the way they speak to one another.
Performance-based Employment
Not only should family members treat one another with respect in the workplace, they should also expect that any relatives employed in the business will actually do work. Sounds like a no-brainer, right? Unfortunately, too often, some children of business owners feel that they deserve to collect a paycheck from a family-run company without having to do the work simply because of genetics. For a business to survive, however, it cannot keep family members on the payroll who don't pull their weight. Family members need to be advised that their employment and paychecks are contingent on performance, and that just because they are relatives does not mean they are guaranteed lifetime employment.
Talk to One Another
Business owners need to communicate clearly in a non-emotional manner with family members about issues that may be affecting the business. If, for instance, the business is struggling to stay afloat, but the owner tries to keep this information from other family members, they won't understand why he is suddenly screaming at them for turning a light on and wasting money. If a business owner, on the other hand, informs his family members in a way that won't alarm them that the company is having financial issues, they will usually willingly work with him to cut expenses and may even come up with ways to bring in new streams of income.
A family-run business can either bring relatives together or drive them screaming apart. With the right attitude and by following the advice given here, family members will have a better chance of running a successful business that they can hopefully pass down to future generations.