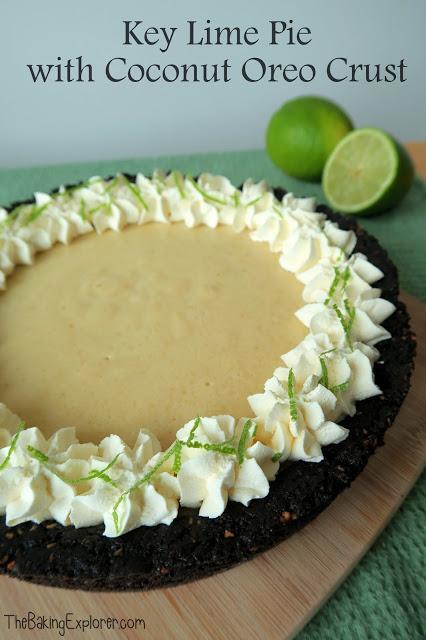 I found some coconut oreos on my trip to Hong Kong (as well as some strawberry ones that are long gone!) back in September and I just had to grab some to bake with. I've had this recipe idea in my head for ages but somehow haven't got round to making it until now. Thankfully oreos have a long shelf life! I thought that a zesty lime filling would perfectly balance out the sweet coconut, plus the chocolate of an oreo biscuit.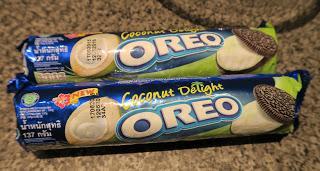 These are the coconut delight oreos I purchased in Hong Kong. I guess you can get these in other parts of Asia and probably the USA too.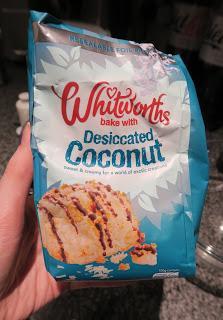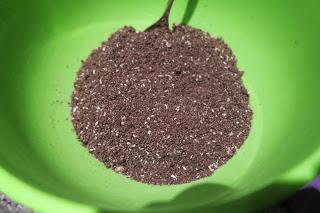 In a food processor I whizzed up 180g of the coconut oreos with 20g dessicated coconut. If you can't get hold of coconut oreos, you can use regular oreos and add some extra dessicated coconut. Or add some coconut flavouring perhaps.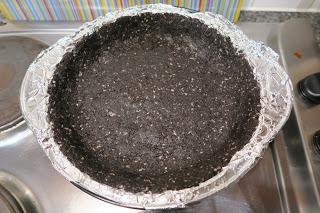 I melted 75g butter and mixed it with the oreo crumbs. I pressed it into a foil lined pie dish, covering the bottom and sides, making sure it is all compact. I put it in the fridge for 30 minutes.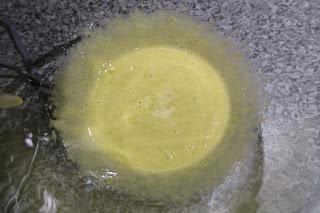 To make the lime filling I whisked together 3 egg yolks and the zest of 3 limes until the mixture thickened.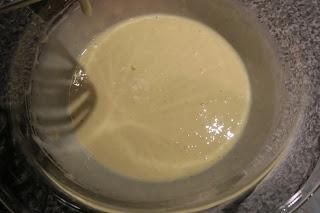 I then added a 397g can of condensed milk, and whisked again for 5 minutes.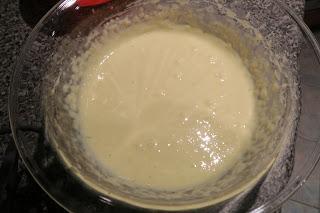 Finally in went the juice of 5 limes, and I whisked until thoroughly combined and nice and frothy.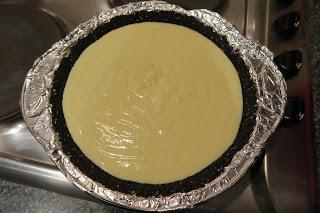 I poured the lime filling into the chilled oreo crust.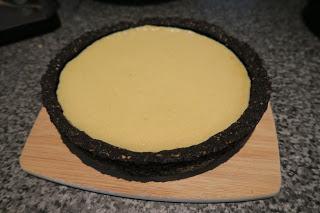 I baked the pie on 180C/160C Fan/350F/Gas Mark 4 for 20 minutes. I let it cool in the tin, then removed it and placed on a serving tray once fully cool.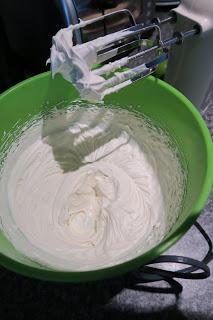 For the decoration I whipped up a 250ml pot of double cream.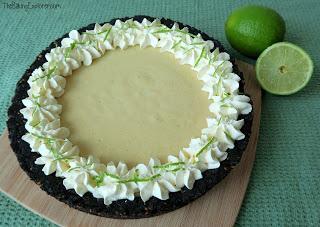 I piped the cream on the pie, and added some extra lime zest for garnish. I served any leftover cream on the side with slices of the pie, and stored the leftovers in the fridge.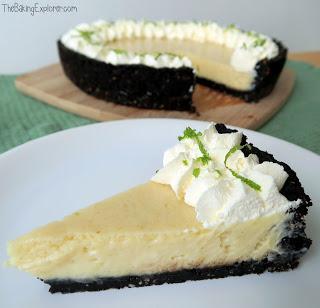 The pie was so tasty! Whipped cream is the ideal accompaniment to the sweet base and zesty filling. I'm so pleased I combined these two delicious things.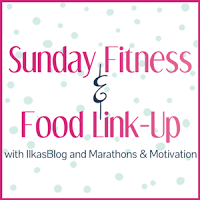 I'm linking up with the Sunday Fitness & Food Link Up hosted by
Ilka's Blog
and
Marathons & Motivations
.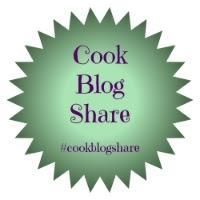 And to Cook Blog Share hosted by Hijacked By Twins.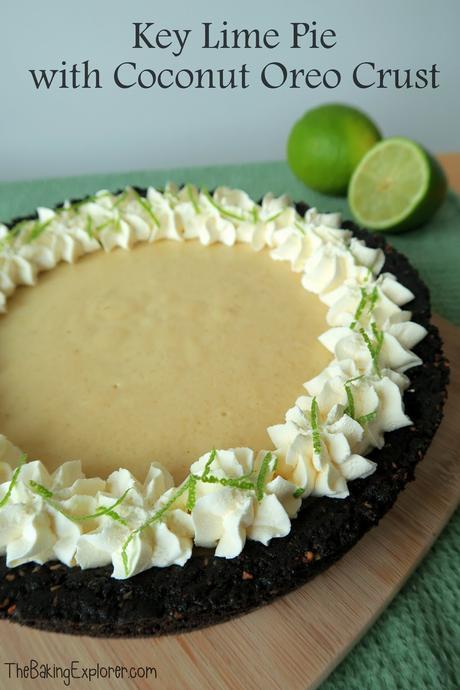 Key Lime Pie with Coconut Oreo Crust
April-24-2016
Ingredients
180g

Coconut Oreos

20g

Dessicated coconut

75g

Butter

3

Egg yolks

5

Limes

397g

Condensed milk

250ml

Double cream
Instructions
In a food processor whizz up the coconut oreos with the dessicated coconut
Melt the butter and mix it with the oreo crumbs. Press it into a foil lined pie dish, covering the bottom and sides, making sure it is all compact. Put it in the fridge for 30 minutes
To make the lime filling whisk together the egg yolks and the zest of 3 of the limes until the mixture thickens
Then add the can of condensed milk, and whisk again for 5 minutes
Add the juice of all 5 limes, and whisk until thoroughly combined and nice and frothy
Pour the lime filling into the chilled oreo crust. Bake on 180C/160C Fan/350F/Gas Mark 4 for 20 minutes. Let it cool in the tin, then remove it and place on a serving tray once fully cool
Whip up the double cream. Pipe the cream on the pie, and add some extra lime zest for garnish