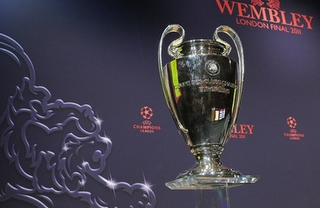 I'm a very big fan of the
Guardian's football
section, mainly because they offer excellent insight into soccer/football from around all of Europe. Of course, being an English newspaper they tend to focus a bit more regarding English clubs and the Premier League.
Here's a short video of Kevin McCarra, the Guardian's chief football writer talking about the UEFA Champions League quarter-final draw along with Chelsea, Manchester United, Tottenham and Jose Mourinho. If you're interested in more insight from the Guardian's expert panel of football writers and correspondents, I suggest you try listening to the Guardian's Football Weekly podcast.
What do you think, could Jose Mourinho be sacked if he fails to win the Champions League this season? I'd personally give him at least two years to work his magic, but maybe Florentino Perez has other ideas. And what about Chelsea, could this be the year that Abramovich's big spending pays off? Share your comments below!