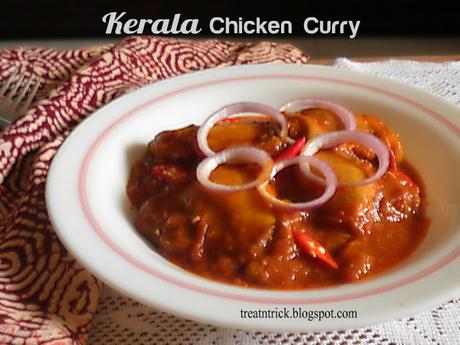 This chicken recipe is made with freshly ground spices with  easy method.
There are tons of recipe for

Kerala Chicken Curry,

you can find online.   Some uses fresh coconut  but this one without.
Am attracted to try out since it was way simpler when compared with others and uses  homemade spice blend.
You can remove the skin before cooking for  less fat option.
Adjust the spice according to your preference, either reduce or increase the dry chili used. Another interesting ingredient was the use of 20 whole shallots that makes this

Kerala Chicken Curry

 its distinctive sweetness.
It goes well with rice, pulao or  flatbread.   We had friends  who dropped by unexpectedly  and joined us for dinner and  they loved it too.
Other chicken recipes:
Pan Fried Honey Soy Chicken
Maharani Chicken
Hot & Spicy Chicken Masala.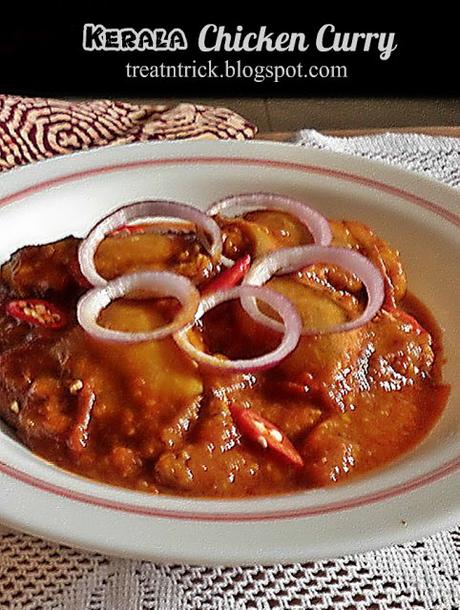 Until Jump Break