I came across this video last November and though it was extremely well done and that this girl can sing. Fast forward 6 months and Kelsi Mayne is one of the Boots and Hearts Emerging Artists contestants vying a week in Nashville along with. Head over to the EMERGING ARTISTS page at Boots & Hearts HERE.
Corey Kelly / @CoreyKelly76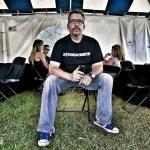 Born and raised in small ltown Ontario, Love me some Whisky & Country Music. Blogger, Photographer and Country Music Junkie.