Keerai Thandu  aka Spinach Stalk ( Stem ) Soup is a very healthy and a clear  soup. Instead of throwing away the stem or Stalks of Spinach ( Keerai ) , I made this simple soup with those Stalks ( Stem ) . This soup helps in  digestion . So now off to today's post Keerai Thandu Soup aka Spinach Stalk ( Stem ) Soup recipe .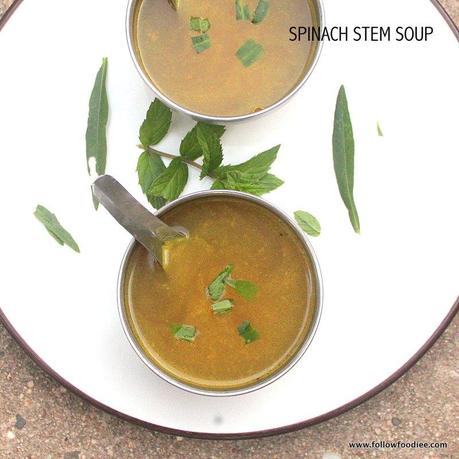 KEERAI THANDU SOUP | SPINACH STEM SOUP | CLEAR SOUP RECIPES
Spinach Stem Soup - Ingredients
Preparation Time :
5 minutes 
| Cooking Time :
20 minutes

Recipe Category:
Soup
  | Recipe Cuisine:  Indian 
Spinach Stem ( Stalks ) AKA Keerai Thandu- Few , Chopped roughly
Onion - 1 number , chopped
Oil - 1 teaspoon
Salt - to taste
Garlic - 2 pods , crushed
Turmeric Powder - a pinch
Cumin seeds powder - 1/2 teaspoon
Pepper Corn powder - 1/2 teaspoon
Water - As needed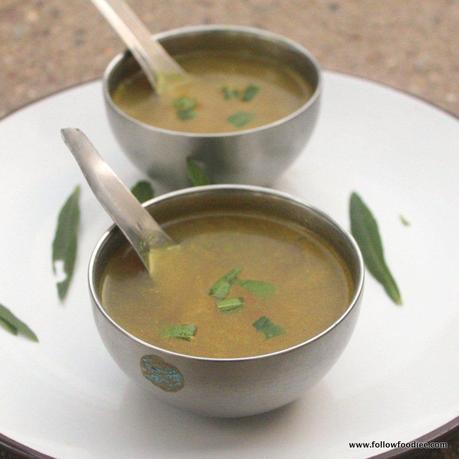 Method :
When I made the Poonangani Keerai Kootu ( Spinach Dal ) recipe , I reserved some stalks from the spinach to make this soup .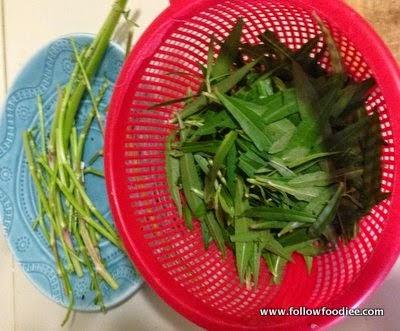 Take a wok . Add the chopped spinach stem ( Keerai Thandu ) , onion , cumin & Pepper powder , Turmeric powder , salt , crushed garlic , oil and some water .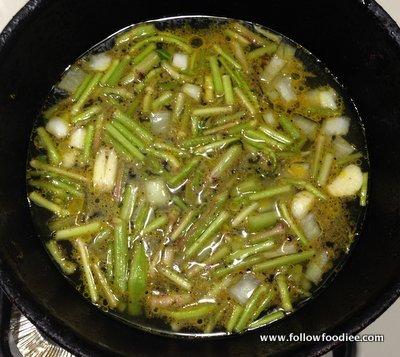 Bring the contents to a boil .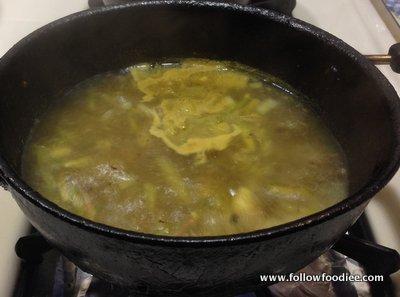 Cook till the Spinach Stem ( Keerai Thandu ) become soft . Filter the contents using a strainer to get the clear soup .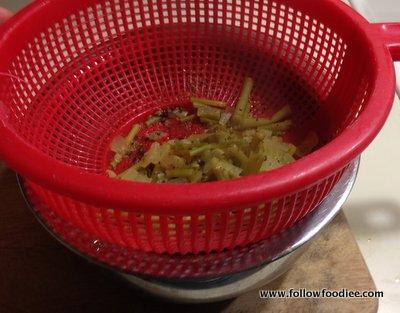 Garnish the Keerai Thandu soup AKA Spinach Stalk ( Stem ) soup with some fresh spinach leaves .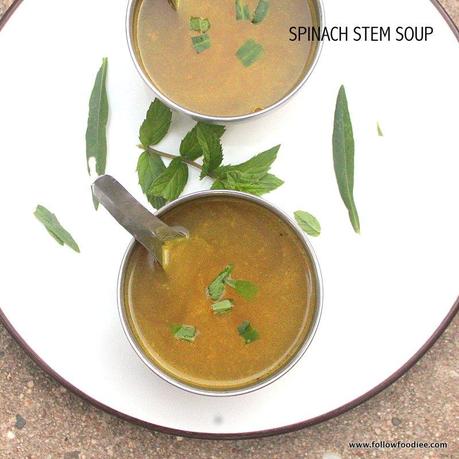 Serve the Yummy Clear Keerai Thandu Aka Spinach Stem Soup . 
 Check out some Veg Soup Posted in the blog by clicking the recipes below 
Sweet Corn Soup
Indo Chinese Veg Soup
Lemon Rasam
Tamarind Rasam
Check out some Non Veg Soup posted in the blog by Clicking the recipes below :
 Mutton Soup
Indo Chinese Chicken Soup
Click here to View all the Soup recipes posted in the blog here . 

If you like this recipe please like my Facebook page here to get regular recipe updates , or follow me on twitter here , pinterest here , and Google plus here to get regular updates of recipes