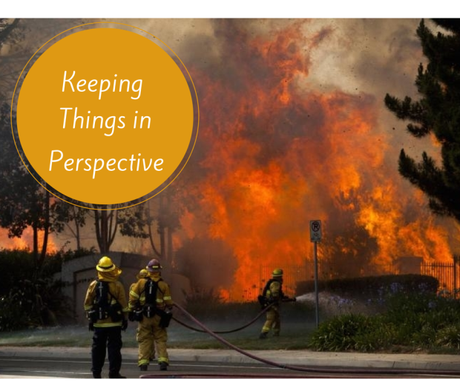 Photo from International Business Times.
So often are we reminded to "Live every day as if it were your last" or "Make every minute count, since you never know when it'll be your last." Yet, it can be difficult to keep these in mind as often, when you're solely focused on the current moment, in whatever endeavor you're pursuing.
That's why sometimes the more memorable events in your life, some good and some bad, cause you to truly stop, reflect, and rethink. Rethink about the more important questions, your most important beliefs, and the bigger picture.
Last month, on May 13, a wildfire started in Rancho Bernardo, a community here in San Diego. I was working from home at that time, and when news broke out, I instantly glued myself to the TV and live streams on my laptop. Rancho Bernardo is just a little bit east of my neighborhood, and with the fire moving west, I certainly was worried. I watched tensely as I called and texted friends who were in the fire's path. Thankfully, the fire was miraculously contained with almost no structure loss, but that was just the beginning. By May 15, a total of 11 separate fires had erupted all around the city. An unprecedented sequence of events to say the least.
You can imagine the anxiety felt during one large wildfire, let alone 11 significant fires burning at the same time all over the city. The realization that yes, bad stuff happens. Add on the concern for all my friends, which peaked as two of my closest friends saw fires blaze within a mile of their homes. However, none of this chaos was new to me or to anyone who's lived in San Diego the past several years.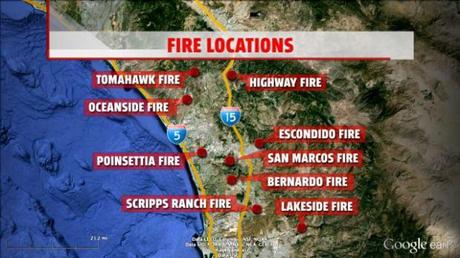 Many of us, including myself, remember the years 2003 and 2007, simply because of the destructive wildfires that practically wiped San Diego off the map. I was a little one back then, yet the memories and feelings of being evacuated from home remain and will always remain in my mind. Just for some perspective, back in the 2003 Cedar Fire, approximately 280,000 acres burned and 2,200 homes were lost. The 2007 wildfires destroyed approximately 1,500 homes and burned just shy of a million acres of land.
My point? Make the most of each and every minute of your life, whatever that means to you. Even more so, check with yourself as much as you can to see if at that moment, you're happy. If you are, then keep doing what you're doing. If not, turn that frown upside down. Yes, all of these cliches are nothing new, but they're just so true. That's why they're essentially the "default settings" of our lives; you don't really think about them too much, but every now and then you're reminded of them.
Now, I wanted to touch on this today because even though last month's wildfires were in some ways much smaller in scope than those in 2003 and 2007 (though in some ways far more eye-opening), they hit me a little harder. Probably because I'm a bit older, have more life experience under my belt, and am more knowledgeable about what's going on in the world today. I've learned to always be appreciative, no matter what, because your problems are usually on the bottom of the totem pole of the world's larger issues at hand.
Do you recall experiences that made you stop, reflect, and rethink?
Cheers,
Michael