Almost five years ago, I stepped onto the campus of Princeton University, eager to begin the 4-year journey that many look ever-so-forward to. But with that eagerness came plenty of unknowns and plenty of looming questions. How would I adapt to being on my own?  How am I going to be different 4 years from now? What's next?
Those kinds of questions can become a little lost in the background with the body-tingling feelings of excitement that fill your body as college approaches on the horizon. While you're 18, fresh out of high school, and believing you may know more than you think, the reality is that you can never know what something is like until you try it. until you experience it. until you immerse yourself in it. College presents this reality front and center. Heck, during my first few months, I probably never even realized that I had moved from the West Coast all the way to the East Coast (they're pretty much separate countries, anyways).
Flash forward 4 years. After many long nights buried in the books, grueling early morning workouts, unforgettable nights out n' about, the highest of highs and a few lows, my collegiate career had come to an end. A bittersweet moment, with emotions of all shapes and sizes rushing through my head during my last few days as an undergrad. But nevertheless, the culmination of 4 life-altering years filled with great personal growth, memorable moments, and amazing friendships.
Ever since I started this blog last August, I've certainly documented the many happenings of my post-grad life. For any recent graduate, the real world is an eye-opener (in a very good way!), no matter where you are and what you're doing. That's just a fact. New realizations are very prevalent in post-grad life, and new aspirations for some! But regardless, it's always important to be proud of your past; in this case, your college experience. For many, college is the sort of thing that can change you, define you, or set the tone for your future.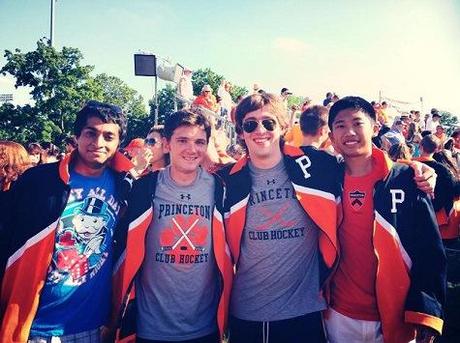 Throwback to Princeton Reunions 2013.
Let's throw it back to just over a month ago. That time of the year for…Princeton Reunions! A tradition unlike any other, one which I hope to be a part of every year from here on out. And yes, my first time back on the campus that had changed my skin colors to orange and black by June 2013.
For a year since graduating from the Orange Bubble, I occasionally wondered what it would feel like to be on campus as an alum, on the other side of the fence so to say. I expected it to be different, especially since this was the first time back.  And in many ways it was; that's just natural. But, in other ways, it wasn't. I felt back at home, as if I was right back in the thick of things, navigating my way around the grounds, having fun with old friends, and forging new relationships with fellow Tigers. Time flew in those 3 days of Princeton Reunions, but time flies when you're having a good time, right?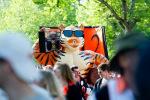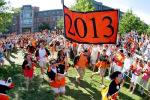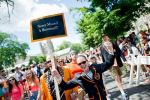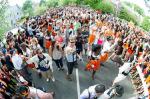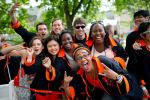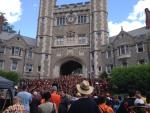 My friends, both old and new, and I did as much as we could to make every minute count during the 3 days: roaming from tent to tent while thoroughly enjoying some cold ones, feasting our eyes on a ridiculous fireworks show, and partaking in the greatest tradition of them all, the P-Rade. Normally, I tend to pull out my iPhone and constantly take photos. However, there just wasn't any time and plus, it's better to have the best experience possible, even if you have to sacrifice a few photo opportunities, right? I'm okay with it.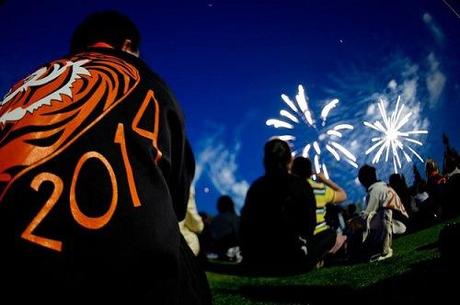 Photo via Alumni Association of Princeton University
So, my advice for you all? If you're still in college, make the most of it. Every day, every minute, every second. I'm a true believer in the college experience, and I hope you make yours so memorable that you smile about it when you're a young 100. For my fellow postgrads? Don't be afraid of nostalgia. Last time I checked, there's nothing wrong with remembering the good times from your past. Use nostalgia as motivational fuel for your happiness! Everyone else? Keep doing your thing.
Hope you enjoyed today's post.
What are your thoughts on returning 'home' as a postgrad or on the anticipation of post-grad life?
Cheers,
Michael