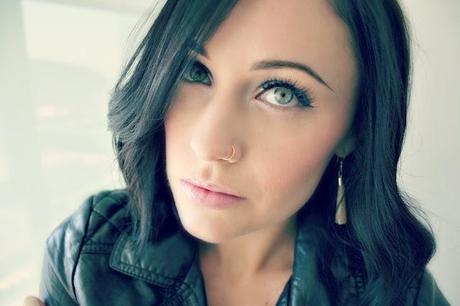 If you've been following my blog for awhile you know I love me some brows. Besides that and a bold yet softly winged liner, I've been keeping it fairly simple.
Get the Look...
FACE
1- Bare Escentuals Original Foundation, Original Mineral Viel, Warmth, and Escape Blush.
2- MAC Painterly Paint Pot, MAC Short Shorts Eyeshadow* (see Seedy Pearl, Motif, or Shroom for a comparable match), MAC Daphne Guinness Eyeshadow palette* (matte purple shades in a light and dark), MAC Fluidline Eyeliner in Dip Down, Bare Escentuals Defining Mascara, Adell Lashes in the 120 Wispies.
3- Bare Escentuals 7 Layer Cake lip gloss.
xx