David and I have always enjoyed about 5 cups of tea a day (give or take depending on what kid of day it is!), and have my own nice little collection of vintage tea cups and pots, so when I heard there was a real teahouse opening in Middlesbrough I was one of the first ones through the door! I knew Carli, who owns and runs The Olde Young Teahouse, as she is David's friend's girlfriend, and we found ourselves visiting her shop to try as many of her different teas as possible.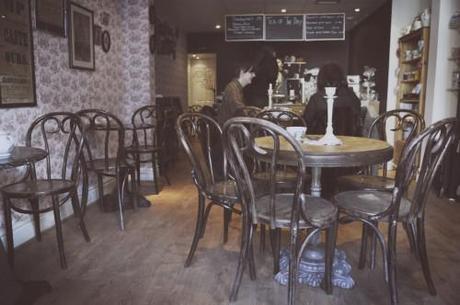 Carli's Teahouse
It's such a beautiful place, vintage style wallpaper, teacups, teapots, vintage crockery and French bistro style tables and chairs. I started chatting to her about ideas for my wedding, and, after sampling so many, said that it would be such a nice idea to have a selection of teas (along with coffee) to serve after the meal, and to serve them using her beautiful collection of cups and saucers. It just seemed so British to really honour how much everyone seems to love a good cup of tea! Carli jumped on the idea and pretty soon we were sorting out how to make it work and which teas to serve.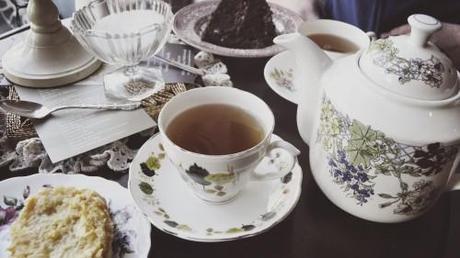 Scones, cake and tea.. don't mind if I do!
Through the summer Carli stocks a 'Summer Tea', which is probably my favourite, a traditional Earl Gray infused with summer flavours, from berries to rose petals; I knew this was definitely my first choice. Carli suggested her 'strawberry and kiwi' tea, which is bright red, light and fruity, and also perfect for summer, an Earl Gray infused with blue flower, and we have also chosen to serve a simpler Yorkshire tea as a safe choice. We will also be putting a filter coffee on for people that aren't as barmy about tea as we are!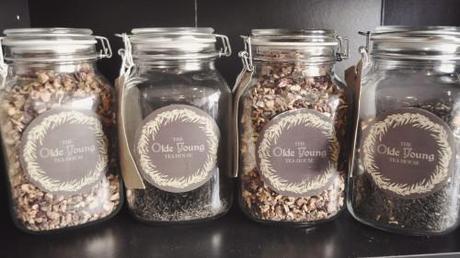 Fruit, black and infused teas.
I mentioned that I had about 10 tea cups and a few tea pots, but I didn't need to worry, Carli has enough to serve our guests (around 100), and has since started hiring out her crockery and doing a tea and cake service for weddings and events. It's a beautiful way for us to add a bit of extra decoration to the tables, and helps with how I hoped our reception would be. Carli's staff will also be helping with the 'cake table', and Carli is making two coffee and walnut cakes, two peanut butter and jam cakes, and passion fruit and lemon cupcakes (my mouth is watering just thinking about it), plus a few cakes stands to show them in all their glory!
I'm so pleased to have found Carli and her shop, we seem to have such similar taste and it just seemed to fit in with our day so perfectly. Also, she's so much more organized than me, she seems to know exactly what I'm after and run with it! I have real faith in her that she'll help keep the day running smoothly after the service, which is easier said than done seeing as it's all in the back garden!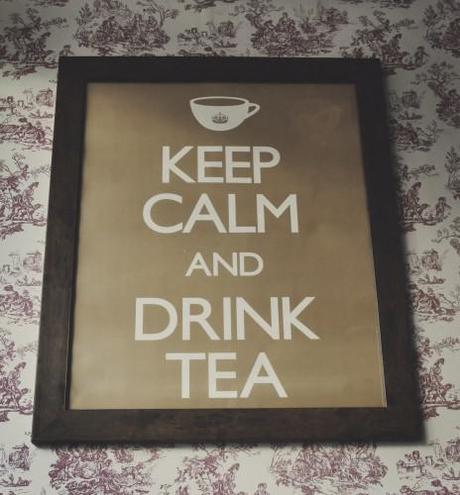 And if not: Keep Calm and Drink Tea!!
Sally xx