Hi guys! I have been shop hopping lately as you can see on my previous posts and I'm getting a bit tired of it. It might be unhealthy if I post too much of those, right? I still have lots of shop to review but let me and my blog take a bit rest from it. Today I will be showing you one of the best product I've used so far.
I got this product since last year but I was only able to use it a few weeks ago because of the busy sched I had. With all the adjusting stuff, lack of decent cam, etc. So anyways, it came on right to my doorstep pretty delayed via Lbc. But I was really happy when I found out what the parcel had inside, Kb Products! I know you've heard the brand name pretty much. Its always on tv ads, mostly right after ASAP and PGT (last year) with its tag line "Sa KB, Glowing Ka!".
For those who aren't familiar with it, KB or "Kyusoku Bihaku" is a japanese word which means "PURE WHITE".Kb products are genuinely Japan Formula and was brought here by the first company who manufactured the different kinds of skin whitening pills since 1999. It is a brand with wide collection of effective skin products from Asia mainly Hongkong, Japan, Indonesia and Philippines. Vowed to give each client a complete revitalization package. Tied up with Earth Chemical Co. , which is one of the best laboratories in Asia and other existing chemical organizations. In the Philippines, Kb products are distributed by Yumeimise.
Now, unto the product :)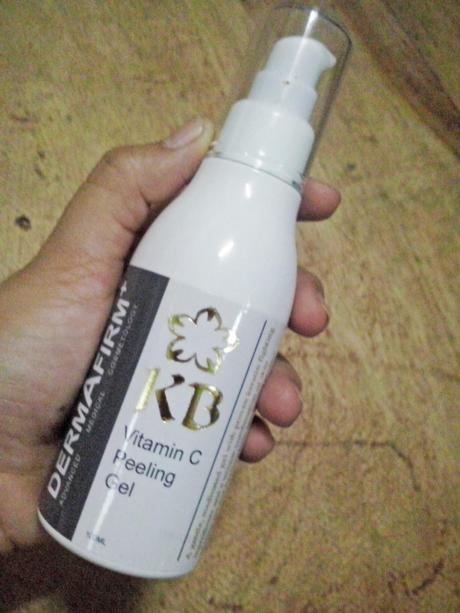 Kb Vitamin C Peeling Gel 

Packaging:

The package design is very simple. To be honest, he box looks cheaper to its market price but the container is pretty decent though. The label is complete with the product description, ingredients, and all other information. It also comes with a piece of paper with more a detailed information of the product.


Smell:

The scent is good, in fact I love it. It has that soothing smell that makes me wanna pump more out of the container! lol


Consistency:

It has a clear white gel like consistency and I love the coolness and smooth feeling it brings on my skin from the moment I pump the product out till the rubbing process.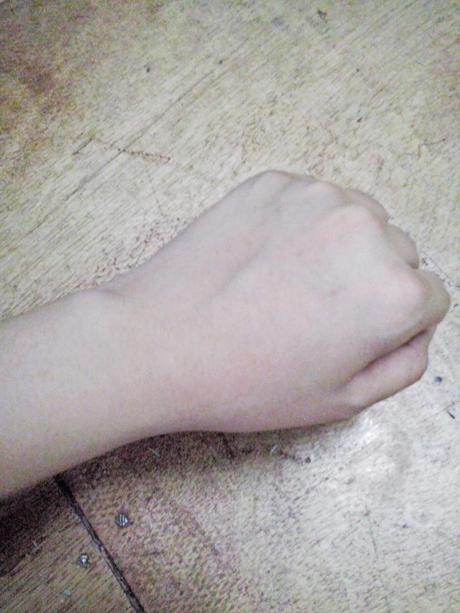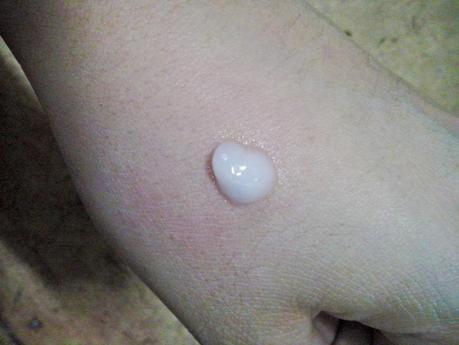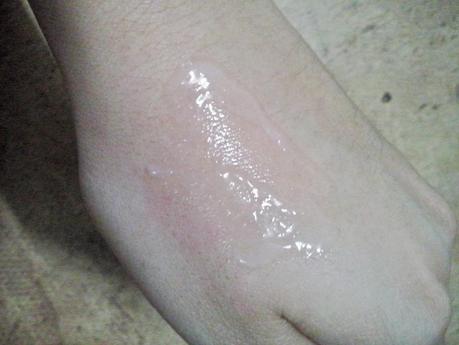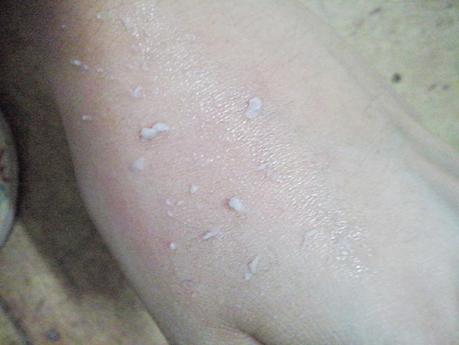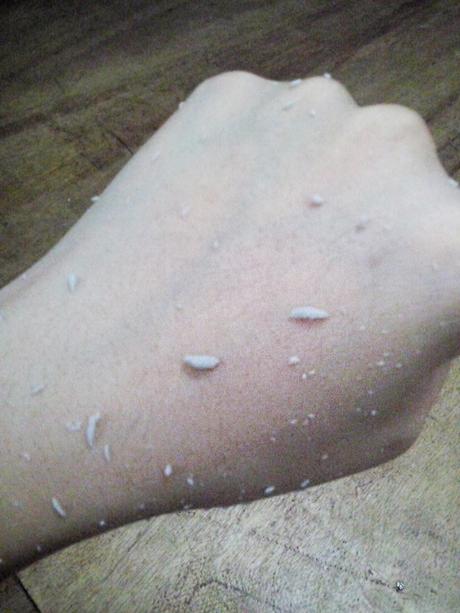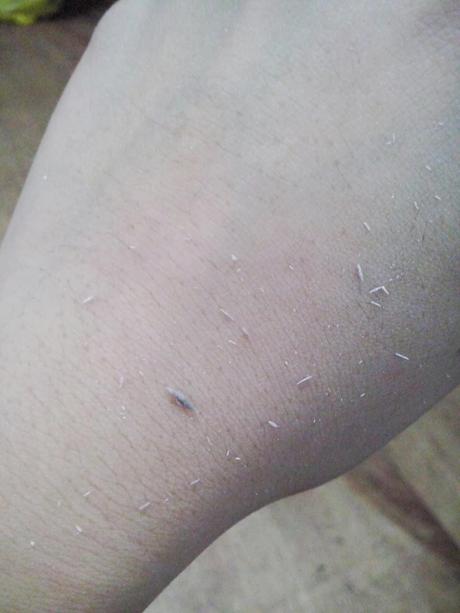 Effectiveness:

Just like any other peeling gel, you rub it on circular motion till the gel dries up getting rid your skin's dead cells and locked dirt. That is why if you noticed, we tend to get that dark tiny residues after the peeling. You can use it on the face, knees, elbows, on scarred and dark areas, and even on underarms!It comes with a handy pump to make life easier! I love the fact that one of its main ingredient is Vitamin C which is widely known to be a soothing healthy agent for the skin. It has a strong peeling capability which makes the skin lighter every time you peel. I love the fresh and radiant feeling it gives on my skin.  I am not just saying these positive things for the sake of reviewing this product but because of the real effect it gave on me. I am truly sorry for not giving justice and for not showing the product's awesome result with these set of photos.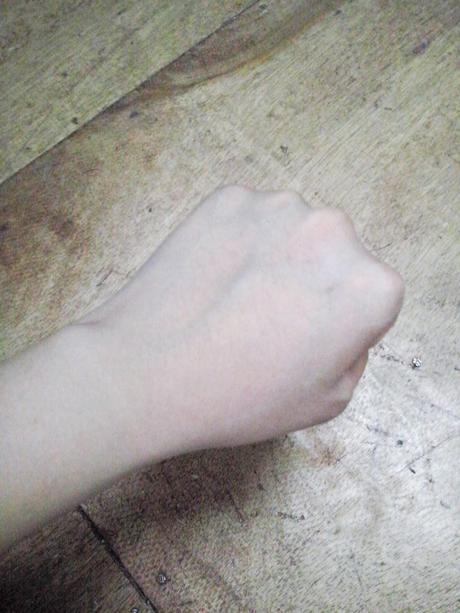 (Photos varies with the lighting condition)


Price:

I saw Kb Products on Watsons. Kb Vitamin C Peeling gel in 100ml was sparkling P1,000.00+ . I cannot remember the exact numbers but it was approximately on that price. Expensive eh? yes it is but I tell you, the product is worth every penny.
Verdict: Nothing comes instant, if you want something you need to work it out. You can see visible signs of improvement upon your first try but if you want to really see bigger result and effect, you need to be patient and consistent on applying the product. If you'll ask me if I would recommend this, YES! and my rating?

8/10

If the company would somehow lessen the price or at least offer sizes for us clients to choose in accordance to our respective budgets. Right? :) The packaging also needs a bit of style to attract customers, as what others say, its the eyes that first tries the product.
Where can you get it:

For 

faster transactions contact  

0917-847-1983

(Maricel) and

0917-580-9777

(Kristine)

Facebook - 

www.facebook.com/lioeleph?fref=ts

Main Site - www.ilovekb.com

-------

WHY CHOOSE KB AMONG OTHER BRANDS?

KB is known for specializing in skin care which has over 10 products on its roster.  The line is popular for bringing ingredients that have knacks in cosmetic and skin care industry. As makers partnered with biggest cosmetic laboratories abroad, they always assure each user that they followed the standards set by cosmetic and soap industry. With over hundreds of agents around the world, KB is continuously gaining clients' trust.  


Other KB Products:  




NEW

 

KB Rosehips

 


*100 capsules, 500 mg
*FDA and HALAL-Certified*The first pure rosehips product in the Philippines*10 times stronger than ordinary Vitamin C




NEW

 

KB Pure White Teeth Whitening Gel

 




*2ml Instant result in 10 minutes! * It can be used  like 2-3 times. Complete with MSDS report




KB Underarm Whitening Spray

 




60ml *Hygienic bottle

Underam Skin Whitening + Anti-Microbial + Less Hair growth Absorbs in the underarms immediately


KB Whitening Lotion with SPF30




*150ml


Is a skincare line research and development by Yumeimise 

with a range of skin whitening and anti-aging product. KB 

Whitening Body Lotion uses 

Alpha Arbutin, super Hyaluronic Acid and Kojic Acid as the main ingredients. Contains 

advance skin hydrating ingredients – Super Hyaluronic acid with twice the moisture retention capacity of Hyaluronic acid.


KB Rotenyu Meguri


*18 sachets/ *30 grams Made in Japan * Manufactured by one of the biggest manufacturers in Japan. KB & Rotenyumeguri which is NO. 1 in Japan  tied up to produce this unique body scrub - with 4 variants - Good for softening of the skin and removal of body odor. Good combination with KB Magic Towel


KB Magic Towel




Made in Korea * a reusable "panlibag" commonly used in korean jimjilbang (spa)




KB COLLAGEN + SKIN WHITENING

 


*30 Tablets - For Anti- Aging, less the formation of wrinkles and prevent your pores from getting bigger. It also has whitening effect.

KB Glutathione Activator plus NAC and Rosehips

(Glutathione Activator plus NAC *500 mg *30 capsules Vitamin C Rosehips *500 mg *30 capsules HALAL certified, FDA-approved)




Cheapest Whitening Pill in the Market

KB Gold Premium Soap

*135 grams with 5 Most Powerful Active Ingredients: Alpha Arbutin, Kojic Acid, Hyaluronic Acid, Soybean Extract and Placental Extract

KB Vitamin C Peeling Gel Skin Whitening

*100 ml - Made in Korea, for instant removal of dead skin in face and neck

 with a diamond peel effect 


for  face,  neck and underarm
A gentle, medicated gel with proven keratin fighting ingredient and a unique combination of skin peeling gel and healers help soothe and protect tender skin. Also useful in relieving and keratin removal action.


KB Whitening Body Powder


A Melted Ice Cream -500 mg with solution composed of Vitamin C for Skin Whitening Advance skin hydrating ingredients – Super Hyaluronic acid with twice the moisture retention capacity of Hyaluronic acid.
New Product:

KB

 

Silver

 

includes high dosage of alpha-arbutin while promoting safe skin lightening for all skin types. It contains alpha arbutin to highly whiten skin, hyaluronic acid to keep moisture levels and resist fine line and  wrinkles; ovary peptide from fish collagen to maximize body's collagen for supple and firm skin; Vitamin A and C for freeing body from toxic and radicals and Vitamin E from Soybean Extract for making skin glow.


Good night everyone!!  <3