Hello ladies! I am gonna be reviewing another product from KB.I got this one together with their Vitamin C Peeling Gel. If you haven't read my review on their Peeling Gel then you might wanna click here. I love how the gel really works. Its a total instant skin corrector. This product on the other hand is also an effective one but I find it not as good as the peeling gel. Why? read on.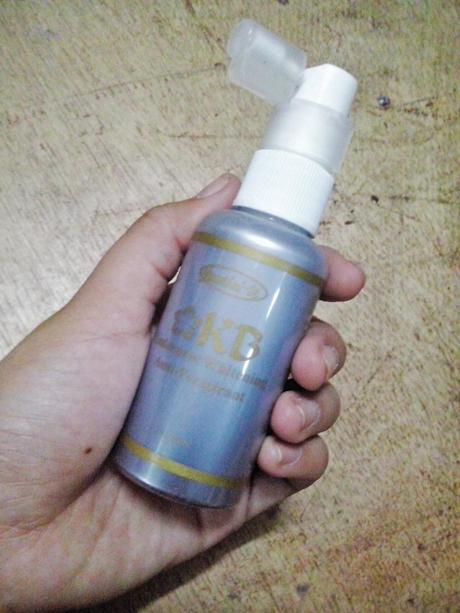 Kb Underarm Whitening Spray 

Packaging: Same with the Peeling Gel, I don't like the package design of this one either. This is one thing the company must look attention to. They need an attention grabber package design to attract customers.


Smell:

The smell is quite difficult to explain. At first it smells a bit rusty but when you apply it on it kinda smells good naman. 
Consistency: It has has a water-like consistency which I don't like. I know.. I know. Its a spray. What do I expect? but honestly I thought its like those in the market like Dove, Belo, etc. This one is literally water like. Like when you spray it on directly in your underarms it will drop off. So what I do, I spray it on my hands and then I just rub it on my underarms. I let it dry for a while before I apply my regular deo.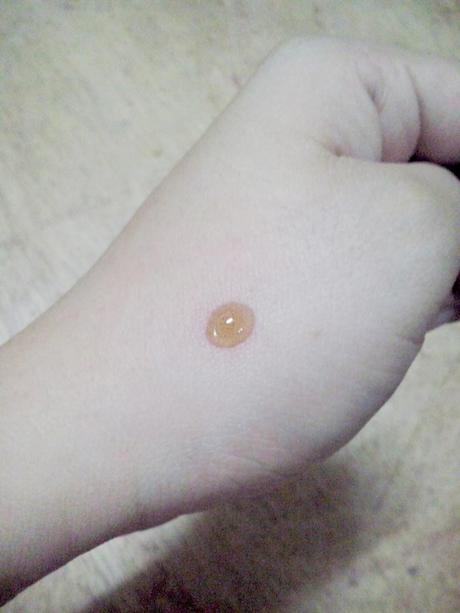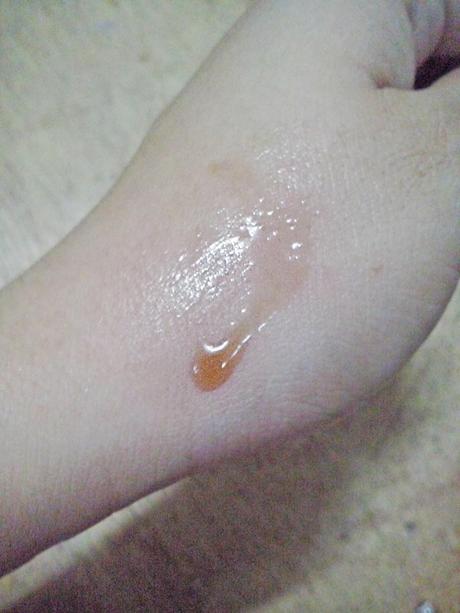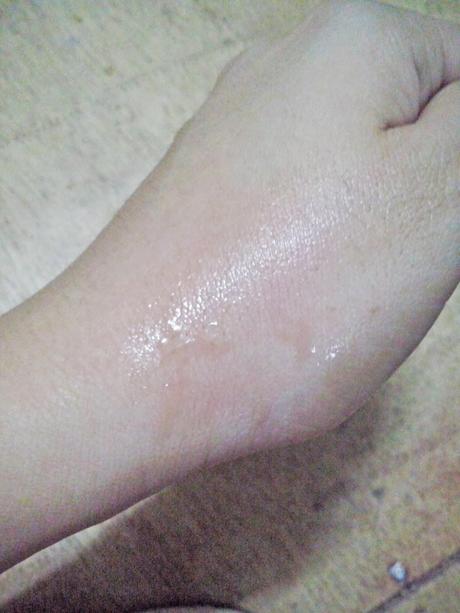 Effectiveness:

I don't know yet if its really effective. I'm still trying out the product but so far its good. The only thing I hate is its package, consistency (but can be handled naman) , and the fact that it still needs a deodorant contrary to what it claims. I sweat a lot and being that kind, I need a good underarm coverage. This product cannot do what my underarms require but its okay, I can top it off naman with m regular deo once its dried up. Based on the reviews I read online, its really quite effective so I am really looking forward to what this product has to give me. I have a not so good underarm condition so I hope this is the solution I have been waiting for.
The product by the way comes in 60 ml hygienic bottle.It aims to correct your underarm's skin imperfections by improving and lightening its shade with constant use. It also prevents hair growth which for me is really true! Honestly! and it has an anti-microbial property so its a plus.


Price:

I am not sure with its exact market price but I think it plays around 1K or less. Its quite pricey but I think its a good try.


Verdict:

Its a good product but I cannot say yet if its effective as I am still on the process of trying it out. But if you read other reviews, you'll be really surprised as to what this product has made on them. Really convincing!
7/10 There's still a lot of things to improve on this product. But I am not giving it a low rate since I still cannot justify how effective it is. For now, this rating will do good.
Where can you get it:

For 

faster transactions contact  

0917-847-1983

(Maricel) and

0917-580-9777

(Kristine)

Facebook - 

www.facebook.com/lioeleph?fref=ts

Main Site - www.ilovekb.com

-------

WHY CHOOSE KB AMONG OTHER BRANDS?

KB is known for specializing in skin care which has over 10 products on its roster.  The line is popular for bringing ingredients that have knacks in cosmetic and skin care industry. As makers partnered with biggest cosmetic laboratories abroad, they always assure each user that they followed the standards set by cosmetic and soap industry. With over hundreds of agents around the world, KB is continuously gaining clients' trust.  


Other KB Products:  




NEW

KB Rosehips


*100 capsules, 500 mg
*FDA and HALAL-Certified*The first pure rosehips product in the Philippines*10 times stronger than ordinary Vitamin C




NEW

KB Pure White Teeth Whitening Gel




*2ml Instant result in 10 minutes! * It can be used  like 2-3 times. Complete with MSDS report




KB Underarm Whitening Spray




60ml *Hygienic bottle

Underam Skin Whitening + Anti-Microbial + Less Hair growth Absorbs in the underarms immediately


KB Whitening Lotion with SPF30




*150ml


Is a skincare line research and development by Yumeimise 

with a range of skin whitening and anti-aging product. KB 

Whitening Body Lotion uses 

Alpha Arbutin, super Hyaluronic Acid and Kojic Acid as the main ingredients. Contains 

advance skin hydrating ingredients – Super Hyaluronic acid with twice the moisture retention capacity of Hyaluronic acid.


KB Rotenyu Meguri


*18 sachets/ *30 grams Made in Japan * Manufactured by one of the biggest manufacturers in Japan. KB & Rotenyumeguri which is NO. 1 in Japan  tied up to produce this unique body scrub - with 4 variants - Good for softening of the skin and removal of body odor. Good combination with KB Magic Towel


KB Magic Towel




Made in Korea * a reusable "panlibag" commonly used in korean jimjilbang (spa)




KB COLLAGEN + SKIN WHITENING


*30 Tablets - For Anti- Aging, less the formation of wrinkles and prevent your pores from getting bigger. It also has whitening effect.

KB Glutathione Activator plus NAC and Rosehips

(Glutathione Activator plus NAC *500 mg *30 capsules Vitamin C Rosehips *500 mg *30 capsules HALAL certified, FDA-approved)




Cheapest Whitening Pill in the Market

KB Gold Premium Soap

*135 grams with 5 Most Powerful Active Ingredients: Alpha Arbutin, Kojic Acid, Hyaluronic Acid, Soybean Extract and Placental Extract

KB Vitamin C Peeling Gel Skin Whitening

*100 ml - Made in Korea, for instant removal of dead skin in face and neck

 with a diamond peel effect 


for  face,  neck and underarm
A gentle, medicated gel with proven keratin fighting ingredient and a unique combination of skin peeling gel and healers help soothe and protect tender skin. Also useful in relieving and keratin removal action.


KB Whitening Body Powder


A Melted Ice Cream -500 mg with solution composed of Vitamin C for Skin Whitening Advance skin hydrating ingredients – Super Hyaluronic acid with twice the moisture retention capacity of Hyaluronic acid.
New Product:

KB

Silver

includes high dosage of alpha-arbutin while promoting safe skin lightening for all skin types. It contains alpha arbutin to highly whiten skin, hyaluronic acid to keep moisture levels and resist fine line and  wrinkles; ovary peptide from fish collagen to maximize body's collagen for supple and firm skin; Vitamin A and C for freeing body from toxic and radicals and Vitamin E from Soybean Extract for making skin glow.




Have a Good Night! 

<3

Em