Tales of magical shoes have engaged us through fairy tales for a long time. There were Dorothy's ruby slippers that could transport her through different dimensions with three clicks of the heels and an incantation about there being no place like home. Cinderella dropped a glass slipper that the fairy godmother had bestowed upon her on her way from a ball. It ultimately led to her becoming the princess of a magical kingdom.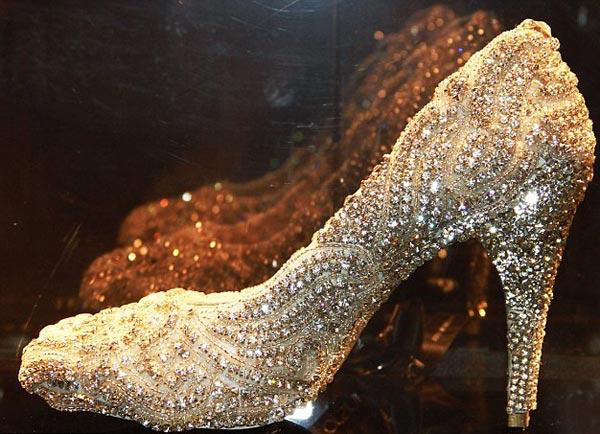 Perhaps these tales are what inspired what is called simply the diamond shoes. The shoes were the brainchild of Kathryn Wilson and Sarah Hutchings. Kathryn, a native New Zealander, attached the white diamonds with tweezers and a special glue. The painstaking process took her more than 50 hours to complete.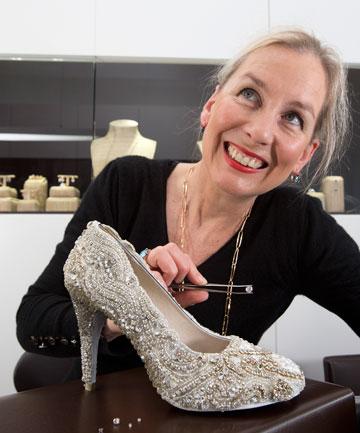 The Kathryn Wilson shoes have 21.18 of sparkling high quality diamonds set among lace and embellishment. Sarah, from the Orsini Fine Jewellery company, says she has always had a passion for shoes. She loves Kathryn's work with shoes, and was really excited when she approached her with the idea. She said the project was "incredibly time-consuming." Much thought went into the project before even beginning.
The shoe was originally black and was painted white. Then the patterns and designs were marked on with a pencil. They had to plan out how many carats were needed and how much space was required to place the lace and embellishments. Once planned, the rest was late nights painstakingly gluing the diamonds on with tweezers.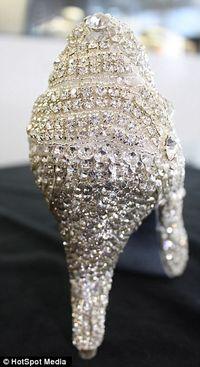 "The final product was well worth the sleep deprivation and pain," Kathryn said. She says she was up until 2 AM many nights working on the shoes.
She related how it was also necessary for her to be escorted back and forth by her own security guards. This was necessary due to the high value of all the diamonds she was working with.
Sarah says that she had security guards following her while transporting the shoes and the diamonds."It was quite exciting, like being in a James Bond movie," she said.
The story ends like another fairy tale, the one where little elves surprise an old shoemaker and his wife. The shoes have now been sold at auction to raise money for New Zealand's Ronald McDonald house.