You likely don't think of dazzling jewelry when Kate Upton comes to mind. Better known for her tiny bikinis and not-so-tiny assets, Kate's career started at the 2010-2011 face of Guess, then exploded when she was named Sports Illustrated's Rookie of the year for her appearance in the body paint section of their 2011 swimsuit edition. Look closer and you'll see that Kate has more than an eye for tiny two-piece swimsuits. She's stepping out as the new face of Accessorize, the UK jewelry company.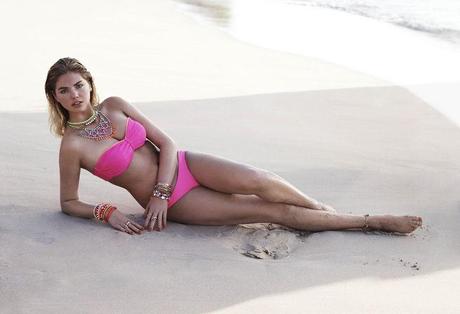 Of course, we had to start our list with Kate in a bikini. Featured here in Accessorize pieces, she's taken bangles and rings to the beach. Featuring colorful combinations of layered bangles, rings and necklaces, the accessories might actually take your eyes off Kate, if only for a second.
Modeling a much more modest look, Kate sports several stretch bracelets and floral-inspired jewelry that you won't need a supermodel's salary to buy. The blossom rings and multi-bib necklace match her taste, as she's a self-described "accessory girl."
That said, not every occasion demands an abundance of accessories. Seen here on the red carpet at the premiere of the Samsung Galaxy Note 10.1, Kate chose a minimalist approach, donning only a pair of gold hoop earrings and a gold and diamond bracelet. Of course, who would want to distract any attention from her a red Antonio Berardi dress?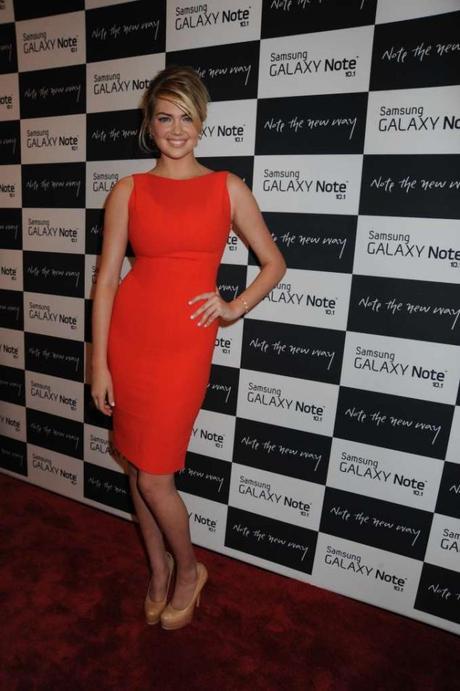 If there's one think Kate knows, it's how to wear red. At Vanity Fair's 2012 Oscar party, she shows off a pair of dangling diamond earrings and another dazzling red dress. The earrings were created by David Webb and saw even more exposure when she preceded this picture by tweeting her wearing only her earrings and a robe while her stylist prepped her for the show.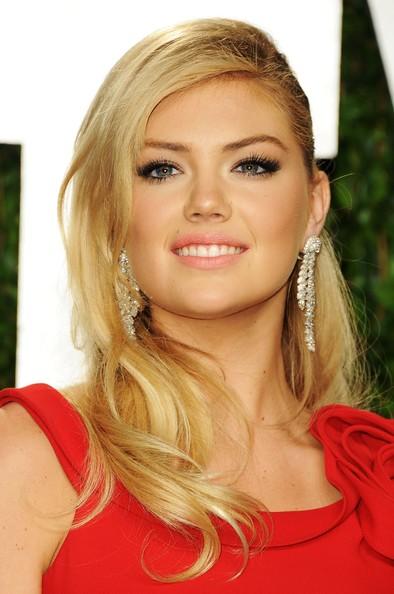 Kate clearly knows when to dress up her look with a tasteful accent jewelry piece, and when to go all in. One thing that never changes, she always looks good while she does it.
Brad P for Raymond Lee Jewelers, South Florida's premiere source for buying and selling luxury watches and designer jewelry.