Yesterday completely got away from me! Gah. I hate that.
We just got a HUGE order from one of the artists we print for. He needs a trade show booth made out of reclaimed barn wood that has a pattern printed on it. It has to ship out Monday. Let's just say it's going to be a L-O-N-G weekend.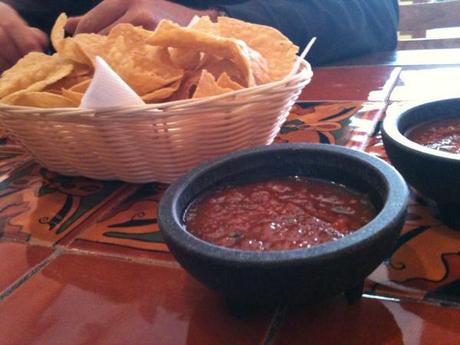 Look what awesome sauce we had for lunch yesterday!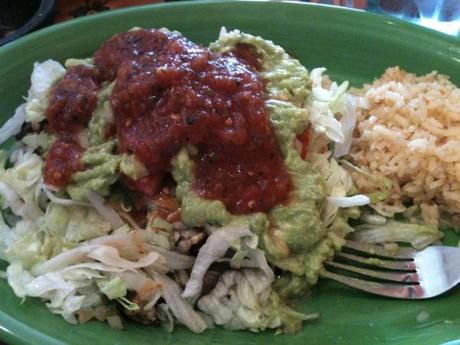 I had the blackened shrimp tostada with chips and salsa. Holy delicious.
Luckily I finished work early due to my crazy good multi-tasking skills and I got to hit the gym before the mad rush of 4pm gym-goers.
I did 60 minutes on the cybex and my first time through the bikini body countdown circuit for May!! It was really fun. I have a big post on all the new moves, my bikini progress and everything coming this weekend. Hopefully.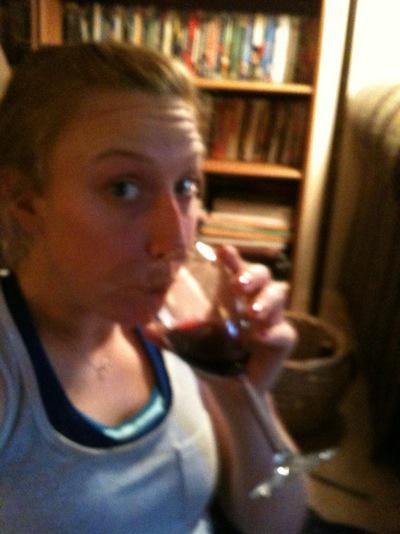 I recovered from my fitness with a little Pino…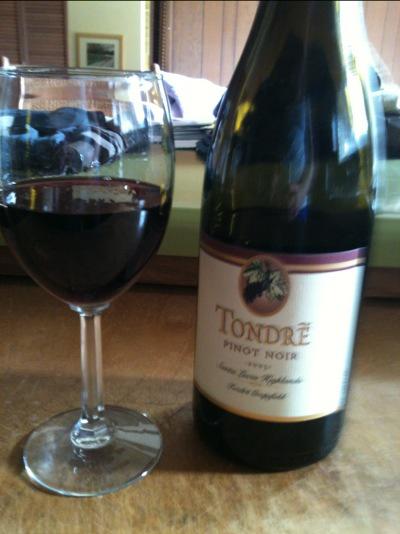 It's how the real girls do it, what can I say??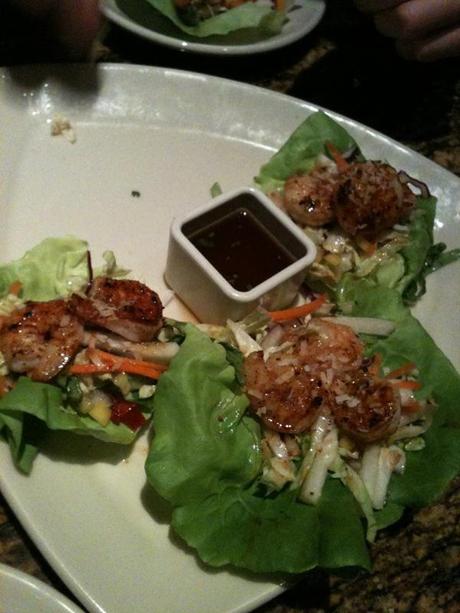 After my mad fitness, Max came into town to take me on a date night!! Isn't he the best?
We wen't to the new BJ's that just opened. We had the Thai shrimp lettuce wraps as appetizers, which were 9 ways of awesome.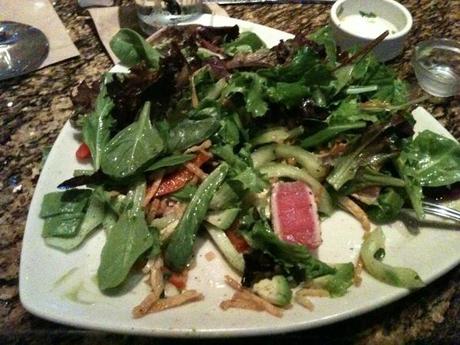 I've been to the BJ's a grand total of 9.6 times since it opened and every time I get this salad. It's a mixed green salad with cucumbers, seared ahi, red pepper, avocado, tomato, a little horseradish, the crispy rice cracker strips, and a yummy vinaigrette dressing. I can't get enough of this salad and I crave it exactly 5 times a day.
It was a pretty stressful day at work so I had another glass of Sauvignon Blanc. It went perfectly with my fishy salad.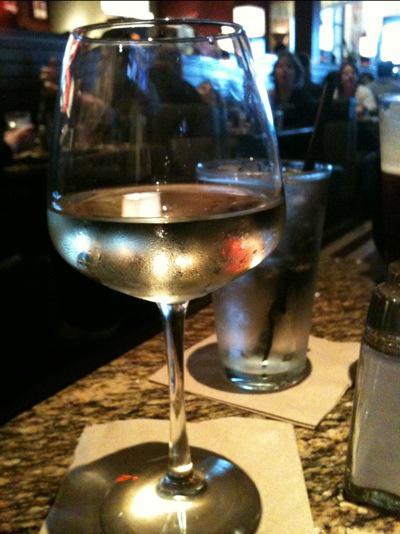 I should confess that I'm obsessed with The Big Bang Theory so we watched 4 episodes on Amazon and then when to bed. I think I like that show because I would be friends with those people. For Reals!! I think Howard is my favorite… why does he always wear turtlenecks?!?! In fact he makes me want to wear a turtle neck. But only with a very low cut v-neck shirt over the top.