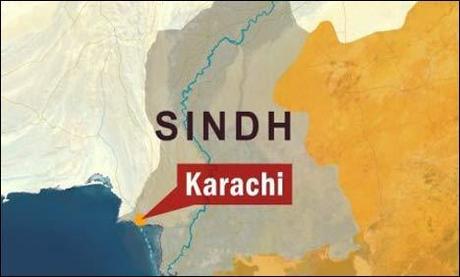 At least 16 people including three policemen were killed and scores of others injured in the different incidents of violence in Karachi on Thursday.
According to police unknown men gunned down a doctor, identified as Abid Mirza, in his clinic in North Nazimabad.
Unidentified armed motorcyclists opened fire at a hotel on Hawks Bay Road, killing two brothers while a youth was shot dead on Napier Road.
A policeman was killed in Baldia Town while the body of another police personnel was found in Ittahad Town.
Police recovered two bodies in gunny bags from Garden Town who was repeatedly shot in head after torture.
A hacker Mohammad Wasim Siddqui was killed in Gulhar. Another person Mohammad Amjad was shot dead in Rizvia Society.
30-year-old Shipping Corporation personnel Mohammad Zeeshan was gunned down in Solider Bazaar.
A policeman was killed and seven among five police personnel injured when unknown men hurled hand grenade on a police mobile van near Mominabad Police Station in Orangi Town. The mobile van was completely destroyed as the result of blast.
The victims were rushed to the hospital where a police constable Abbas Khan succumbed to his wounds.
On the other hand, The Jamiat Ulema-e-Islam (JUI-F) has announced shutter down strike in Karachi against terrorism and targeted killings of Ulema,