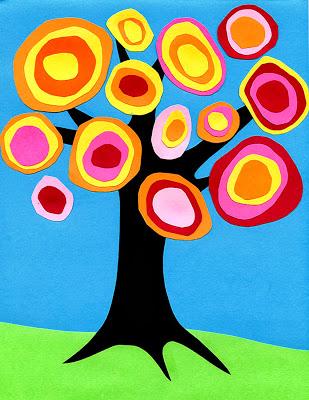 I revised this popular project for fall, and added a few visual tips on how to make the circular Kandinsky style leaves. My goal is to have the students make as much variation as possible with them – some thin, thick, large, small and so on.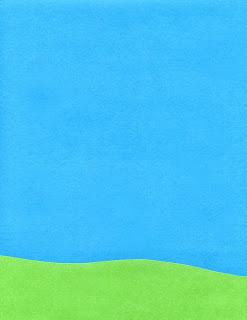 1. A green grass shape is cut and glued to a blue background.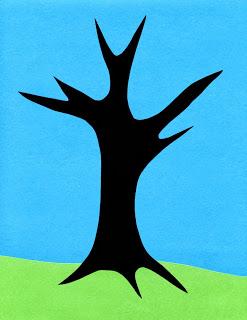 2. A tree outline is cut from black paper and glued down.


3. Leaves are made by cutting and gluing circles to larger pieces of paper, and trimming as shown.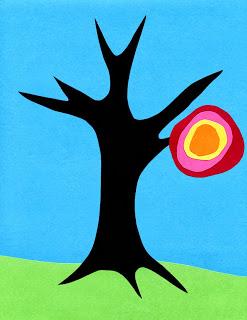 4. Add circles to tree, both attached to the branches or not. This is an abstract tree after all so have fun!