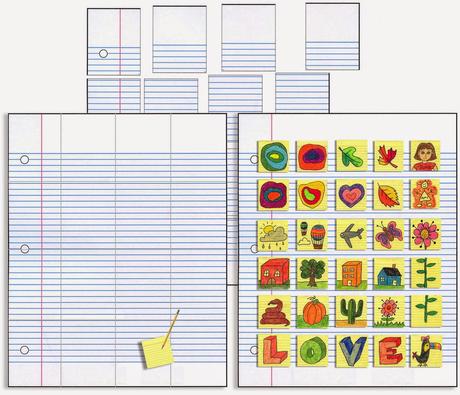 You can make a GIANT size sheet of ruled school paper that is fun for quick art shows, bulletin boards or many other activities. Just print the pages, cut and tape them together, and you'll be good for all kinds of giant-sized fun. My sample shows what a 4″ square Post It Note art show might look like.
PDF FILE INCLUDES:
• Nine-page Mural, measures 24″ x 32″
• Sixteen-page Mural, measures 32″ x 40″
• Post It Art Sample Page (for inspiration)
• Single page Mural (good for large scale printing at Staples)
You can download and purchase my mural for $5 at my PDF Shop.