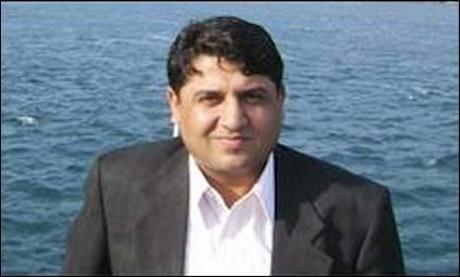 Forensic report has revealed that Kamran Faisal was subjected to torture prior to his death. NAB investigation office Kaman Faisal was found hanging from ceiling fan of his accommodation in Government hostel. He was investigating mega corruption rental power plants (RPP) scandals which involves Prime Minister of Pakistan as well.
Based on his investigation report Supreme of Pakistan ordered NAB to arrest Raja Pervez Ashraf and submit challan in the court. To save the skin of VVIP's involved in case NAB officials pressurized him to alter his investigation report but he refused to budge. Three days later, he was found hanging from the ceiling fan in mysterious conditions. Autopsy report suggested that he has committed suicide but family and friends refused to believe.
Family of Kamran Faisal said that dead body contained clear marks of torture. Supreme Court of Pakistan also too sue Moto notice of the case and directed Punjab forensic lab to establish the cause of death. Forensic experts from Punjab forensic lab visited Federal Lodges to collect the evidence and also exhumed the dead body.
Forensic report has been sent to Islam Capital Police where case is under investigation.