Kalaideng Sharp Folio case is a type of elegant and practical iPad 3 accessories that provides an optimal protection to your Apple tablet against scratches and other damage factors that may occur due to everyday use. The case is made ​​of high quality synthetic leather that gives your device a sleek and unique look.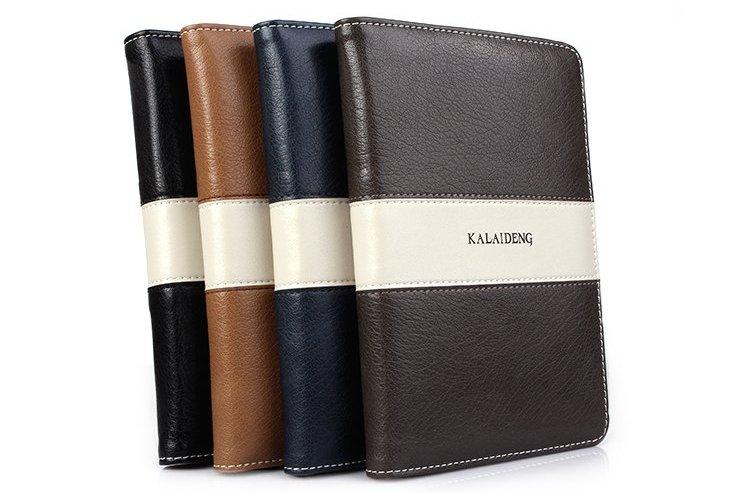 Kalaideng Sharp Folio Leather Case for iPad 3
These protective cases for iPad 3 are a perfect unity of safety and functionality. They open like a book and thanks to this design, the screen of the tablet  is protected from scratches and dirt. What is more, the optimal protection is not the only thing this case has to offer. There are also some convenient features that will help you make the most of your tablet. The Kalaideng Sharp Folio case the integrated support, allowing different positions of the iPad for more comfortable use. To ensure a safe grip and the possibility of attaching the case to the headrest of a car seat, there is an elastic belt on the back of the case. Therefore, people who are in the backseat can enjoy their trip while watching a movie or playing games.Thanks to these features, this iPad 3 case is especially useful for people who have children.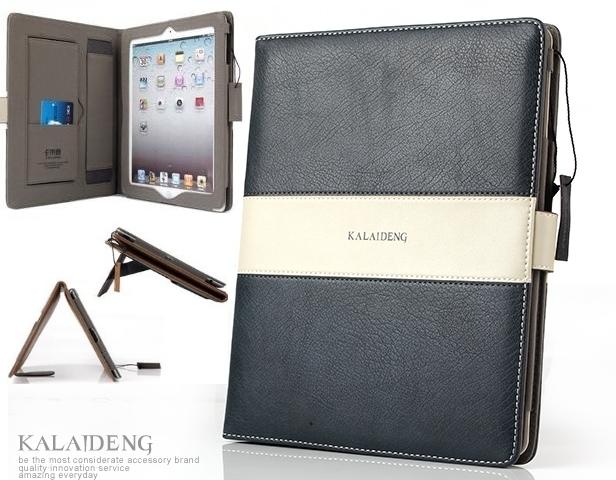 Multi-functional Kalaideng Sharp Folio Case For iPad 3
But this is not all- these folio covers for iPad 3 also provide additional small compartments for storing credit cards, business cards, identification documents etc. Precise cutouts allow you easy access to all ports and buttons on the iPad and the installation and removal of the case is rather easy. The Kalaideng Sharp Folio case is also compatible with iPad 2 and iPad 4, and what is the best part, you can buy it on MyTrendyPhone  for only 29.60 euros.