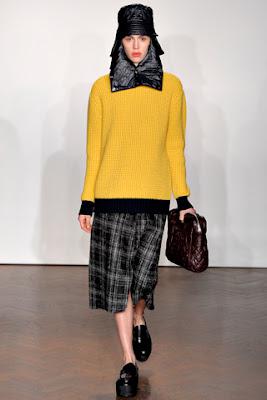 Move over H&M there is a new collab giant in town, enter Topshop.
Yes, they're are at it again and this time their teaming up with one of my favourite designers, LCF Graduate J.W Anderson. Topshop announced that the collection with Irish Designer Anderson, will launch in September of this year, with a second to follow early next year - SO excited!
Anderson said of the collaboration "I am very excited to collaborate with Topshop. It gives me the opportunity to reach a much wider audience with my designs. It has always been very important to me that my collections are made accessible to anyone interested in fashion and design."
 I'm hoping for lots of chunky knits and some of that plaid from his Fall 2012 CollectionAre you looking forward to Topshop's latest collaboration?